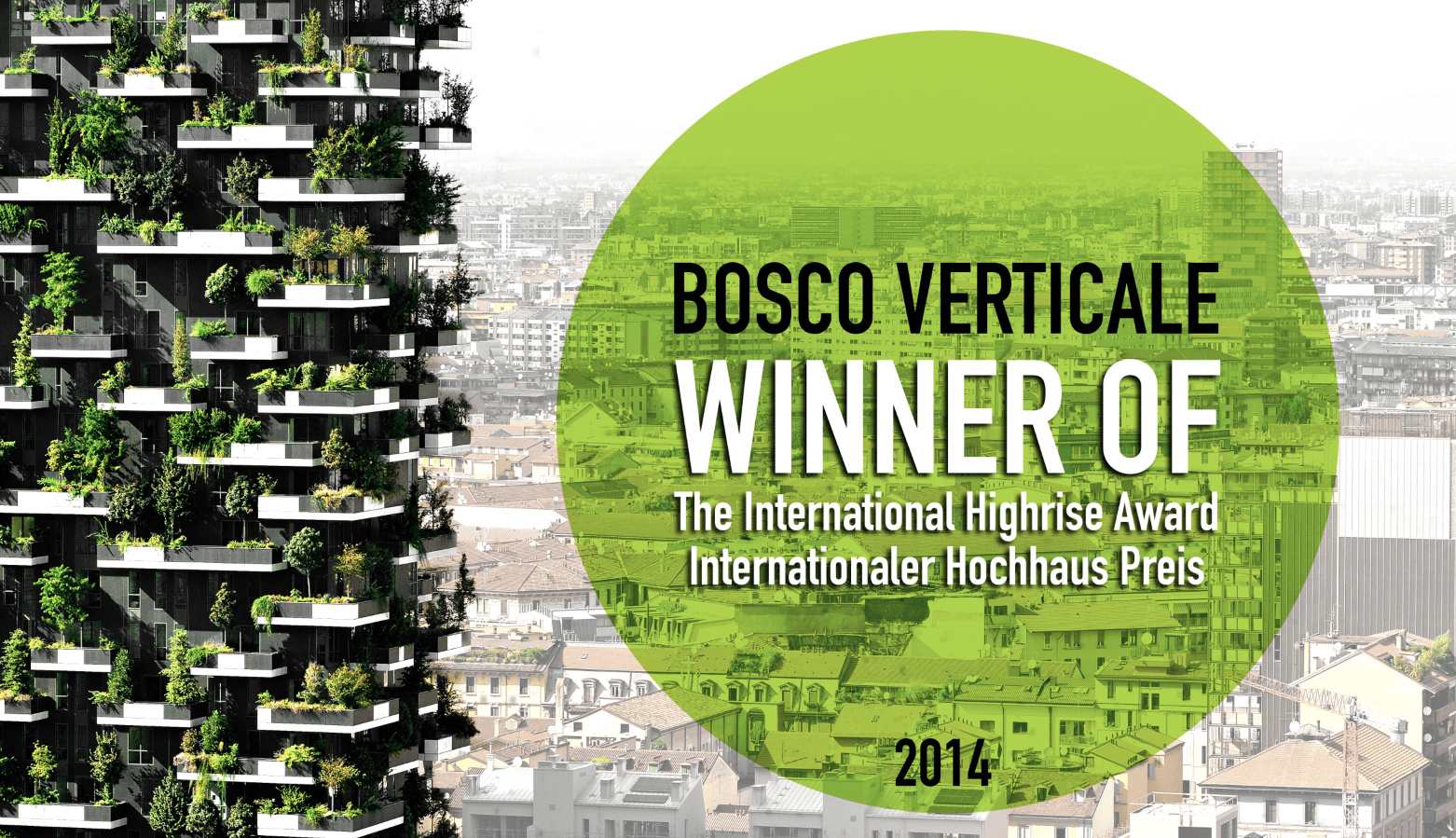 Frankfurt, 19th November 2014 – This afternoon the international jury for the prestigious "International Highrise Award", promoted by the Frankfurt Museum of Architecture (DAM), the City of Frankfurt and DekaBank, has announced that the Vertical Forest (il Bosco Verticale) of Milan is the winner of the prize that every two years is assigned to the most beautiful and innovative highrise in the world.
Due to its innovative energy, to the fact of having brought 800 trees and 14 thousand plants in the sky of Milan, the Vertical Forest, designed and planned by Boeri Studio and produced by  Hines Italia sgr in the district Porta Nuova Isola in Milan, amazed the jury. The president Christoph Ingenhoven said: "The Vertical Forest is an expression of the human need for contact with nature. It is a radical and daring idea for the cities of tomorrow, and without a doubt represents a model for the development of densely populated urban areas in other European countries".
Its creator,  Stefano Boeri declared: "The Vertical Forest represents a new approach to the highrise building, where trees and humans share their living space. It is the first example worldwide of a tower that enhances the hosting city with plant and fauna biodiversity. I am happy for both Milan and Expo, and for the Italian culture."
In the latest edition, DAM judged over 800 highrise buildings erected over the past two years across the world, going on to choose 26 residential complexes, from which five finalists were selected in September for the shortlist. As well as the Vertical Forest, this included "De Rotterdam" in Rotterdam, the Netherlands (151.3 metres) produced by Office for Metropolitan Architecture (OMA) in Rotterdam; "One Central Park" in Sydney, Australia (64.5 metres and 116 metres) produced by Ateliers Jean Nouvel of Paris; "Renaissance Barcelona Fira Hotel" in Barcelona, Spain (105 metres) produced by Ateliers Jean Nouvel of Paris; "Sliced Porosity Block" in Chengdu, Cina (123 metres) produced by Steven Holl Architects of New York.