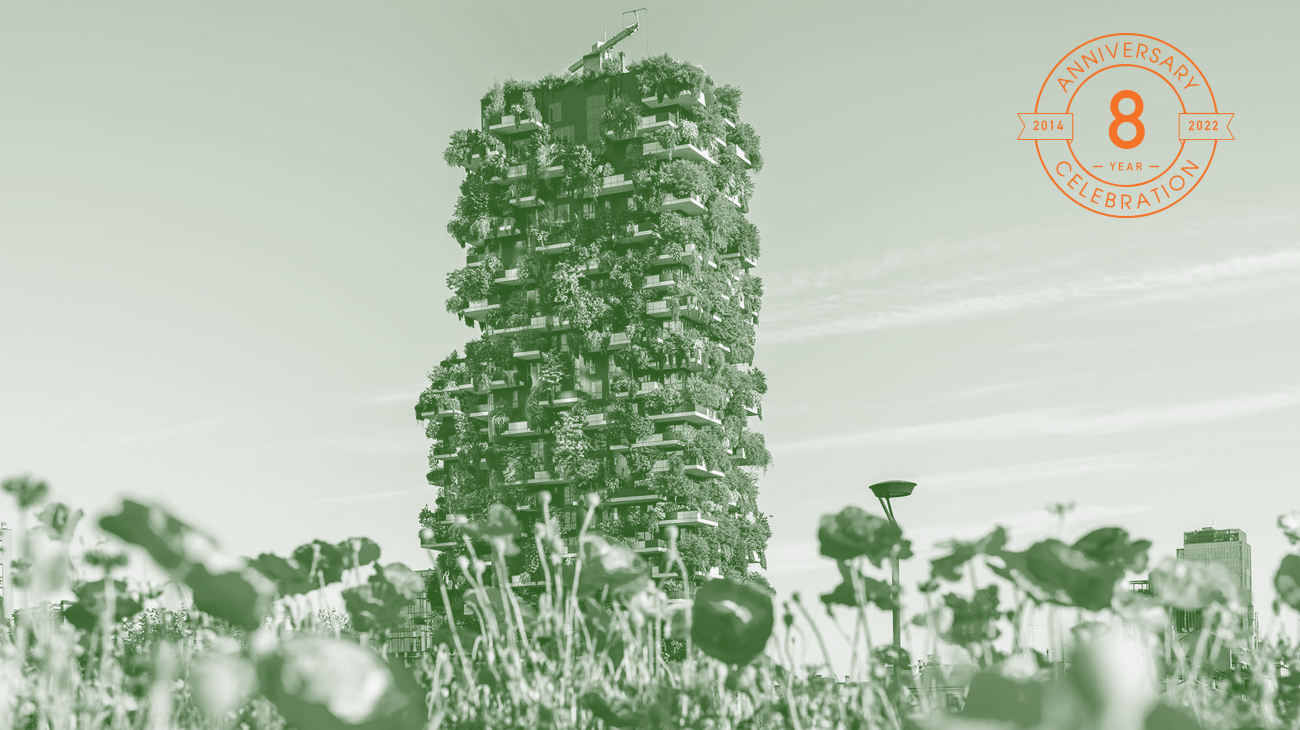 14.10.1014 – 14.10.2022. The Bosco Verticale in Milan celebrates 8 years since its construction. 
The Bosco Verticale is the prototype of a new architecture of biodiversity, which focuses not only on human beings but also on the relationship between humans and other living species. Consisting of two towers 80 and 112 m high in the Porta Nuova area, it houses a total of 800 trees, 15,000 perennials and ground cover plants and 5,000 shrubs, equal to 3 hectares of forest.
Its role in reducing air pollution, regulating the microclimate and humidity levels, absorbing polluting particles, lowering the heat island effect, improving local biodiversity and reducing energy consumption for air conditioning, thanks to the shading effect of the trees, has become a benchmark for urban and architectural design.
The event was reported, among others, by La Repubblica, TekDeeps