architecture and spirituality
stefano boeri, mario botta and matthias sauerbruch in dialogue with cardinal gianfrancoravasi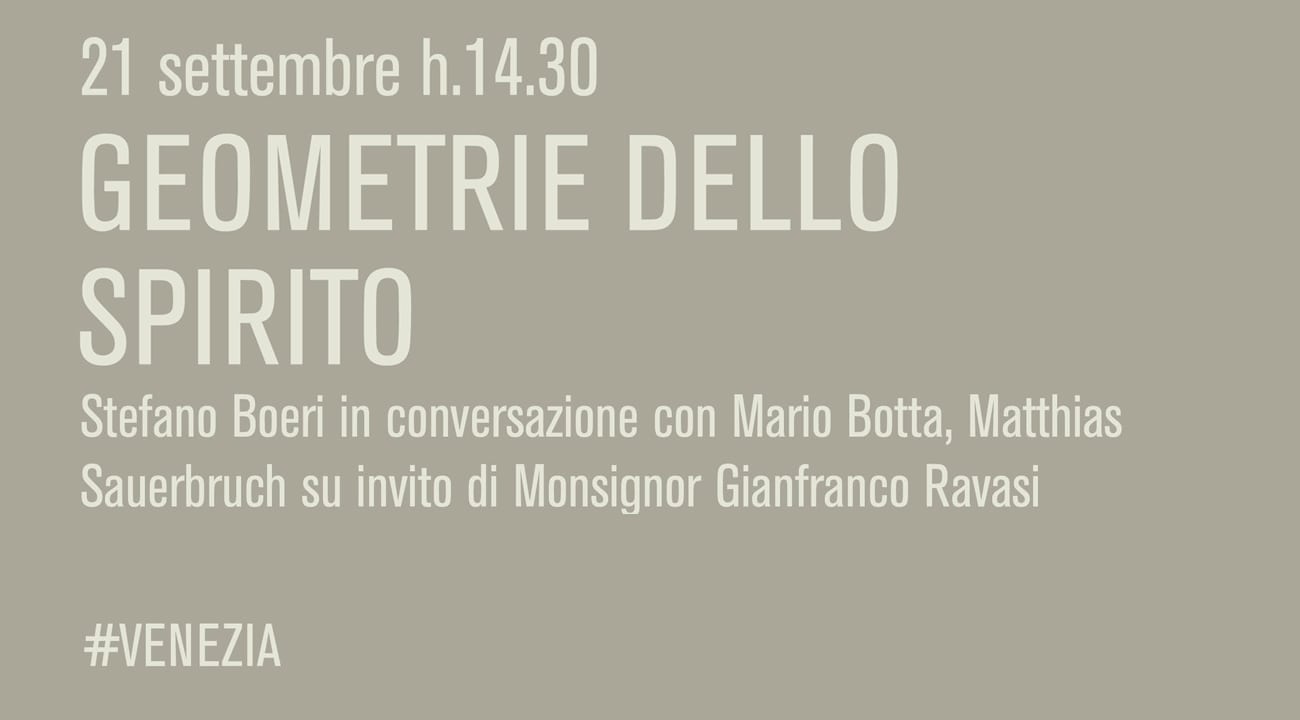 On Friday, September 21st, at 2.30 pm, at the Tese of the Arsenale of Venice, the Biennale of Venice is going to host Geometries of the Spirit, a public debate involving three voices of the international architectural scene: Stefano Boeri, Mario Botta and Matthias Sauerbruch, in dialogue with Cardinal Gianfranco Ravasi.
The meeting is part of the Vatican Chapels programme and will be dedicated to the relationship between architecture and spirituality.
"A few months after the inauguration of the Holy See Pavilion, we return to Venice with an initiative that not only celebrates a new and fruitful meeting, between architecture and faith, but lays the foundation for a broader dialogue between the arts, cultures and disciplines ", comments Monsignor Gianfranco Ravasi, President of the Pontifical Council for Culture and Commissioner of the Vatican Chapels Pavilion.
"Think of architecture and music: each of them has its own geometries, which have always shaped the creative – and even spiritual – human impetus. In an era of profound ideological and cultural crysis, those geometries must turn into social acts, encounter and rediscovery of a common identity among the different civilizations.
The event Geometries of the Spirit aims, therefore, to open a necessary comparison on the task of the arts and, in particular, of architecture, sacred and not, in human, personal and social experience ".