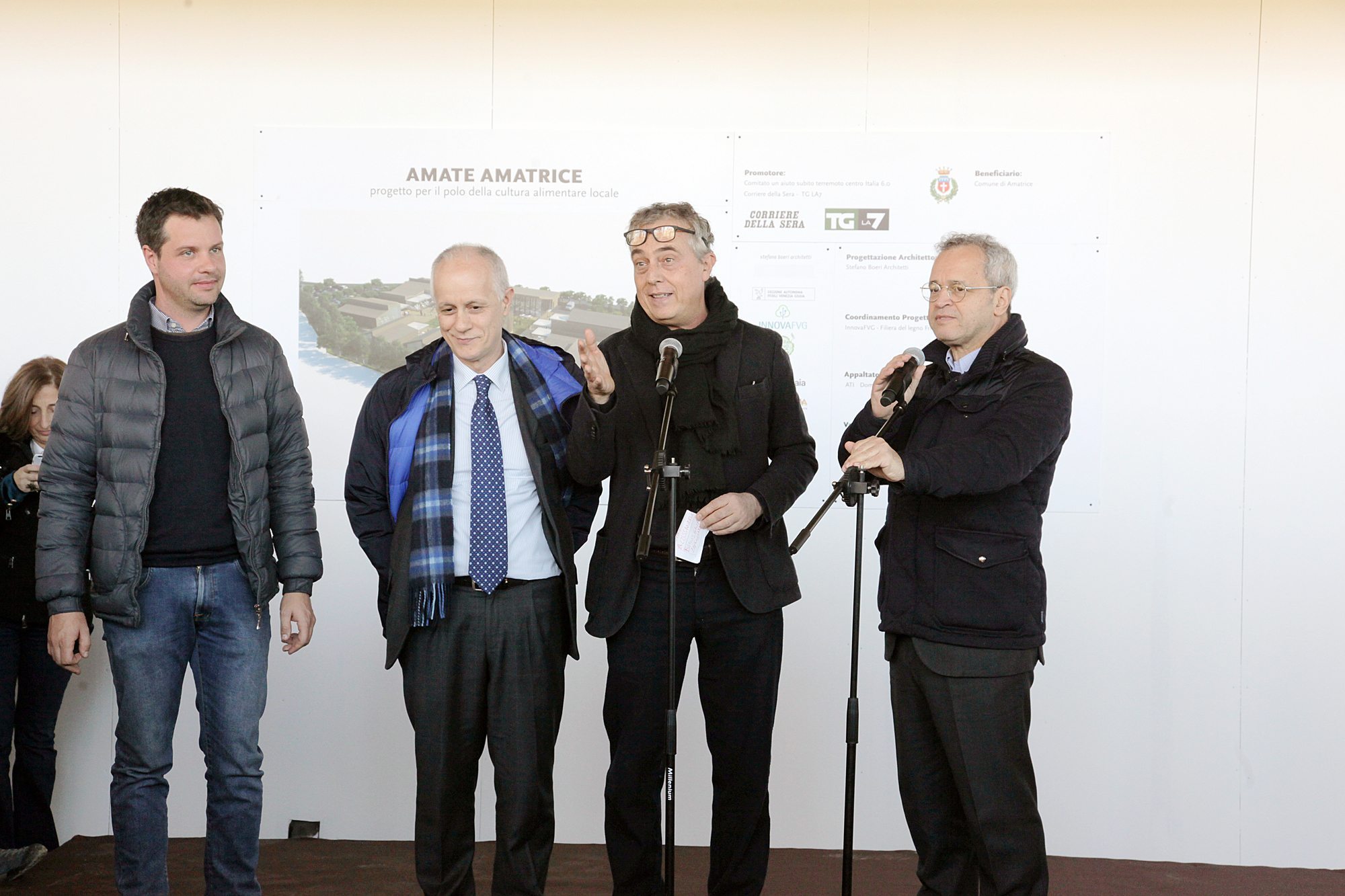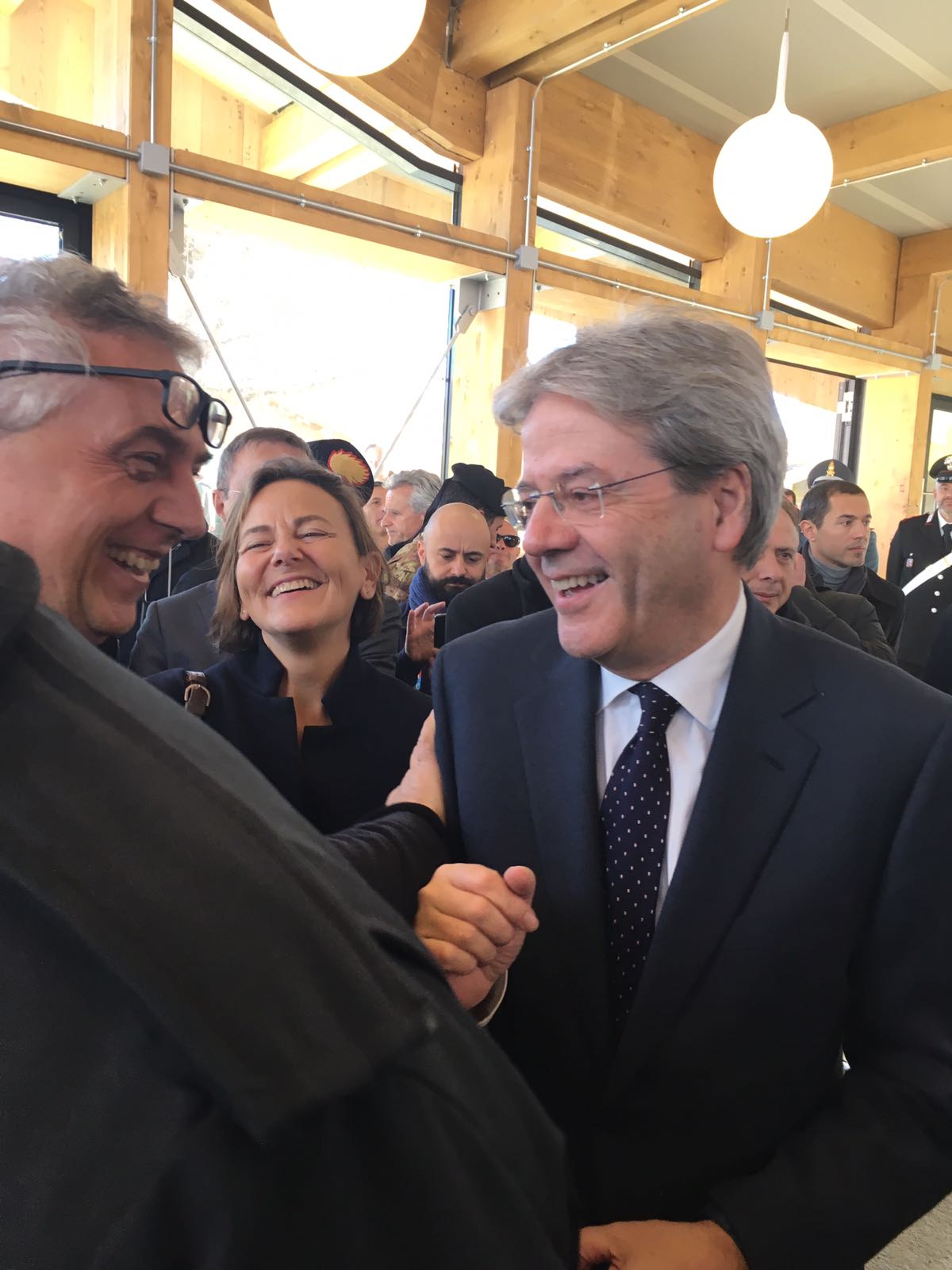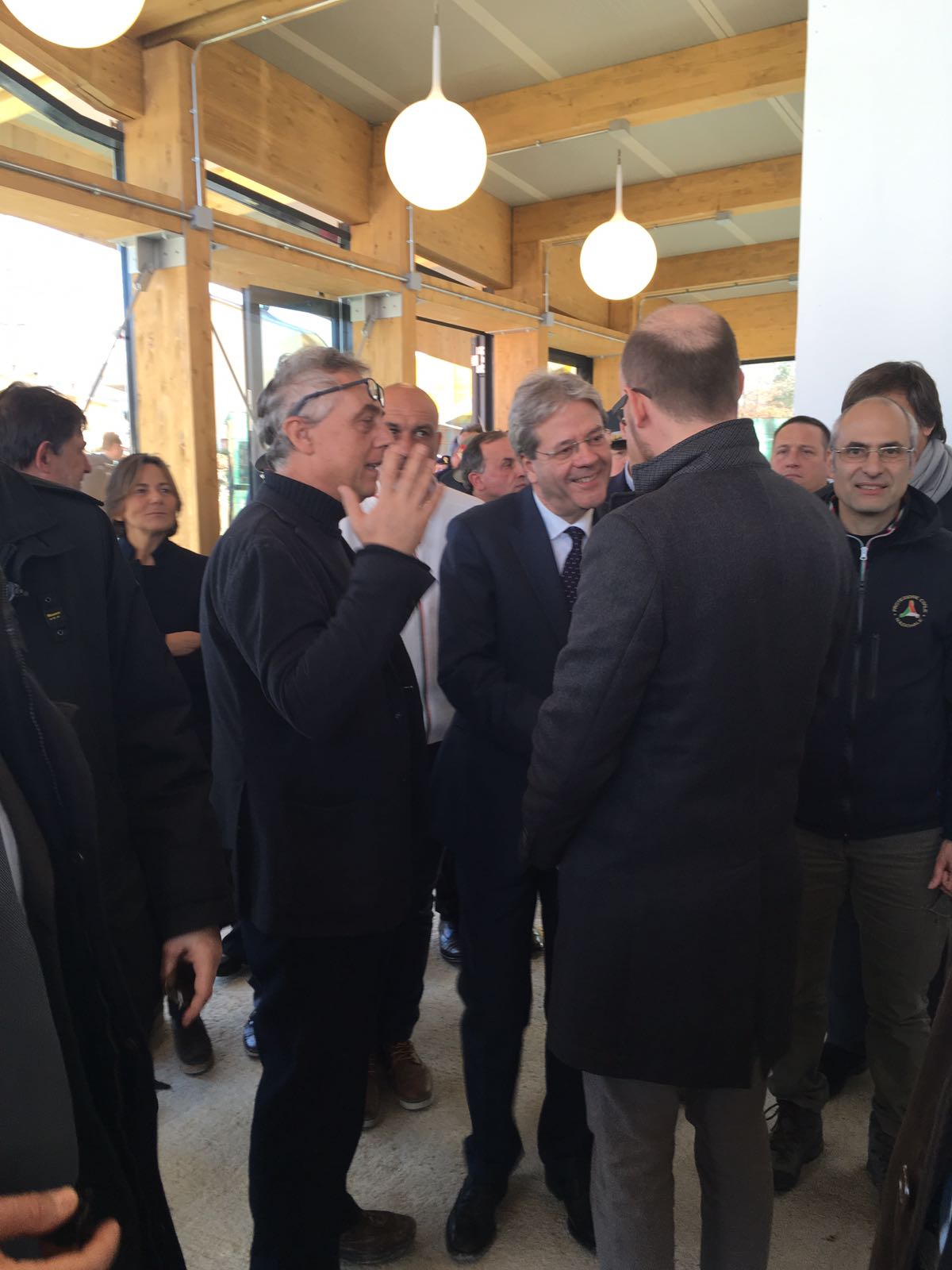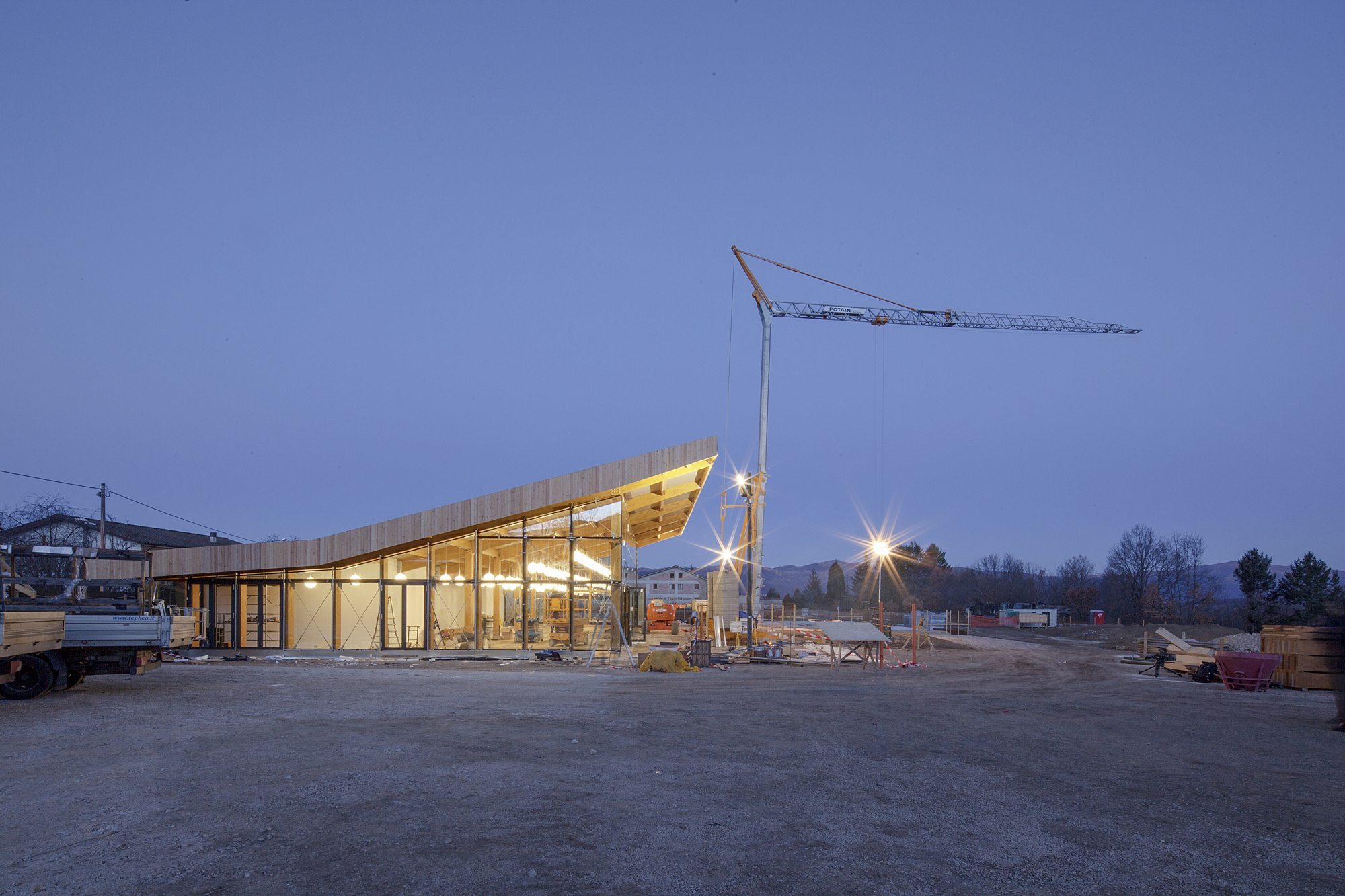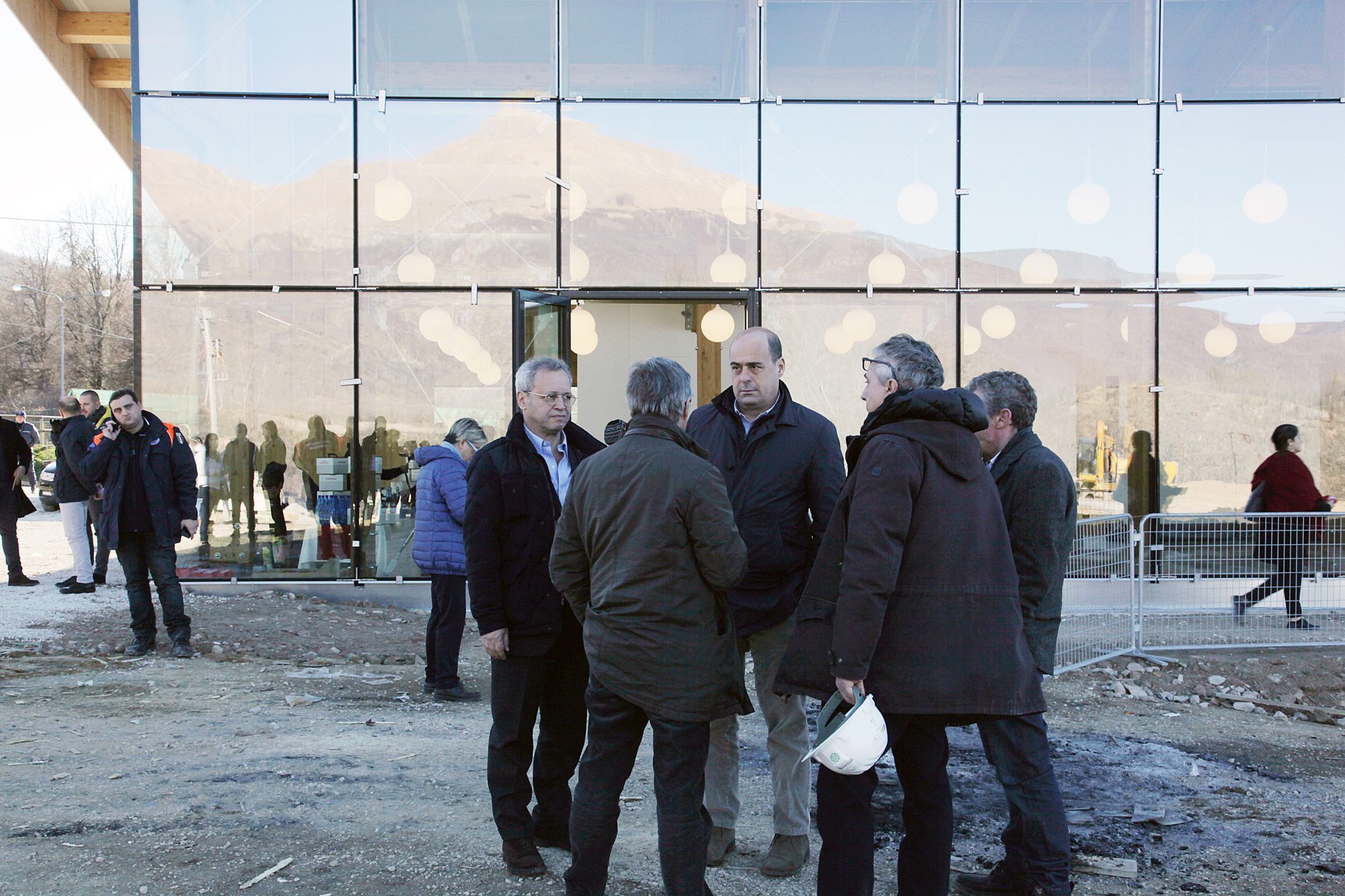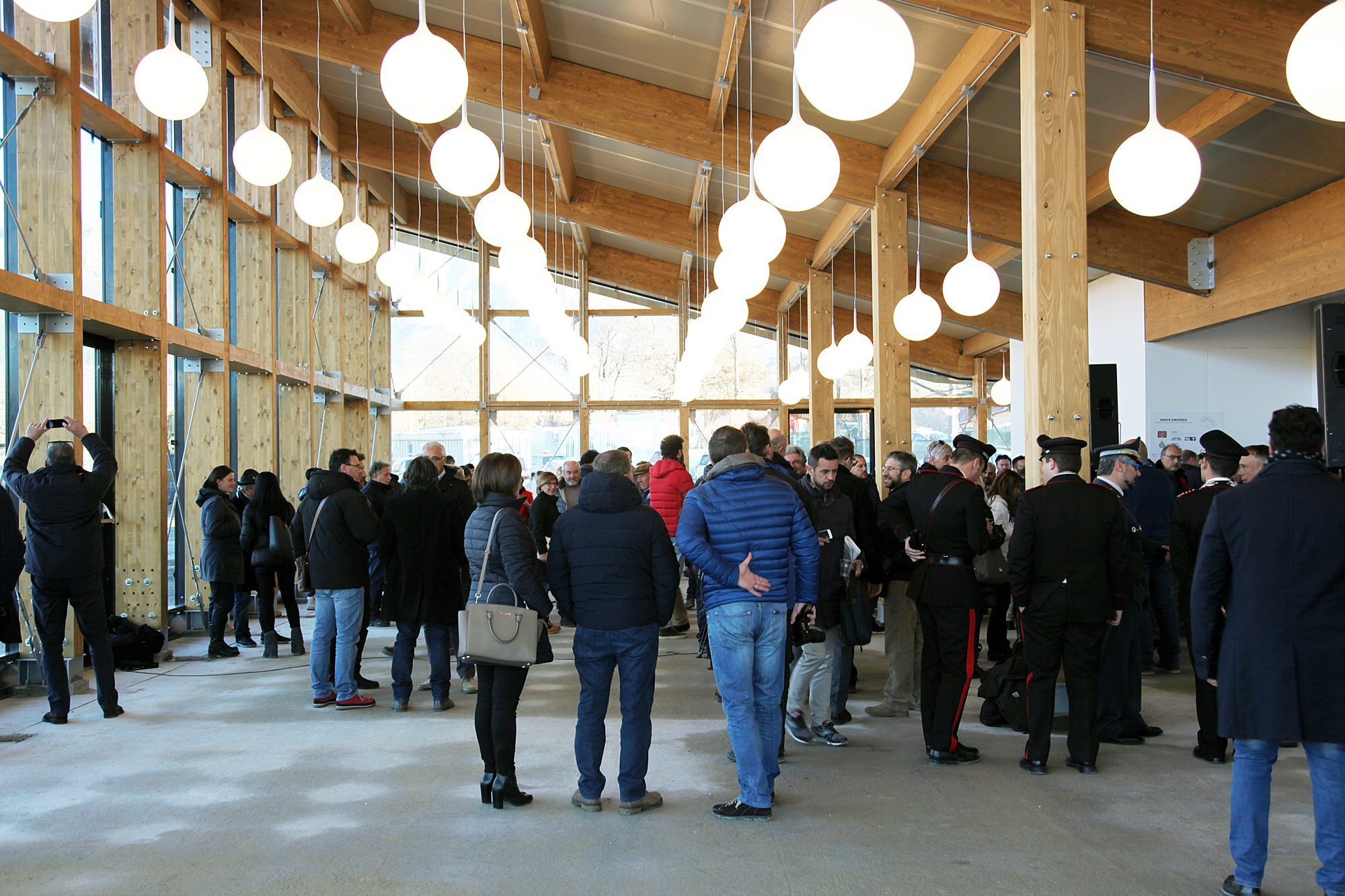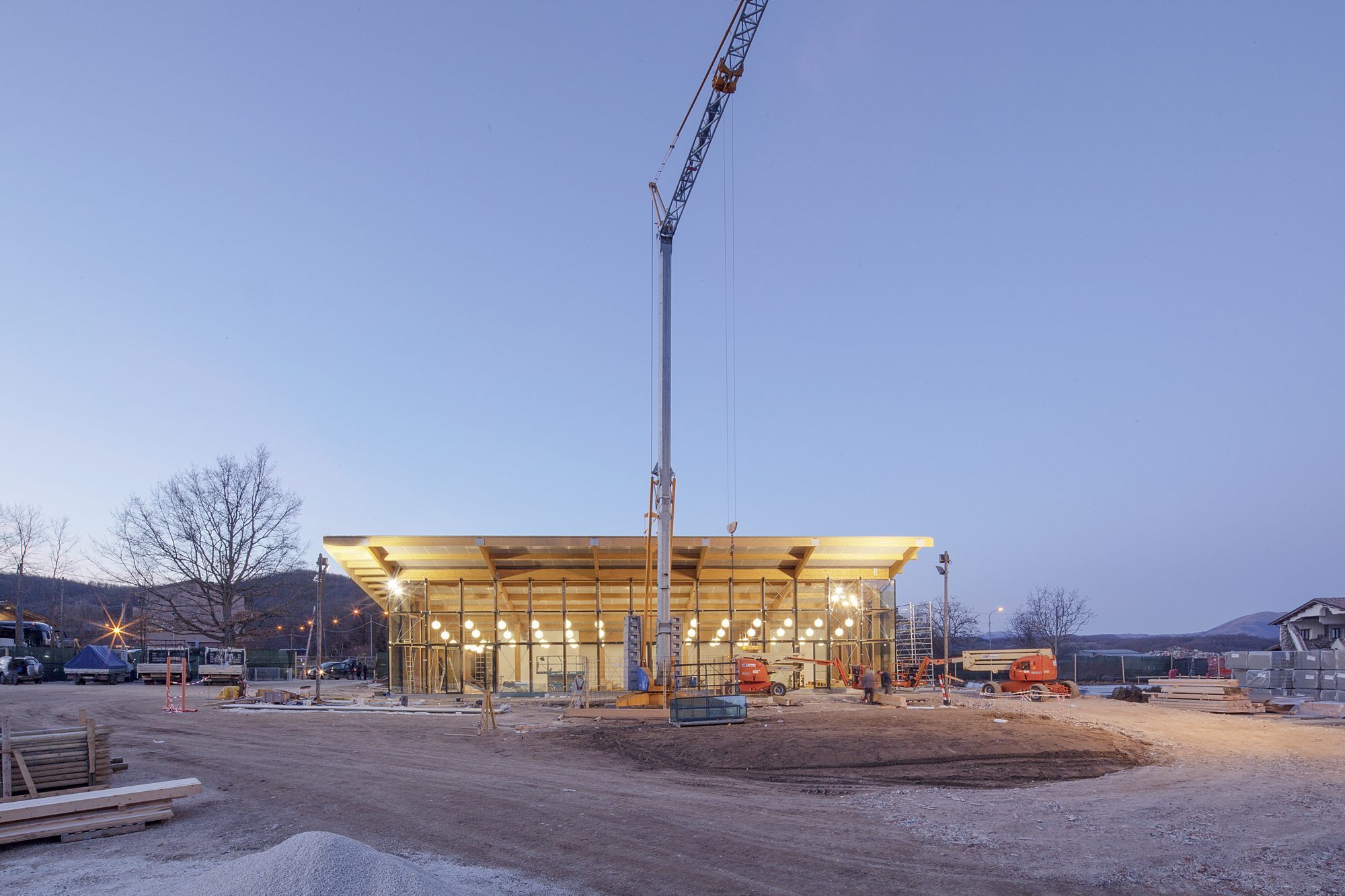 After just 30-days construction period, on December 23rd at 2.30 p.m., the new school refectory has been inaugurated in Amatrice, the small town in Central Italy that has been almost completely destroyed by the earthquake last August.
CLICK HERE TO WATCH THE TOUCHING VIDEO OF THE NEW BEGINNING OF THE TOWN 
CLICK HERE TO WATCH THE MOMENTS OF THIS SPECIAL AFTERNOON FOR AMATRICE
The school refectory has been built thanks to the fundraising organized by Corriere della Sera and TG La7 and with the fundamental contribution of Filiera del legno Friulia Venezia Giulia's companies and the great support of Artemide and Tim.
The refectory building is the first of a set of structures, built with wooden prefabricated modular elements, that will define a new open public space for Amatrice: a food hub that will give a job to more than 130 citizens and will regenerate the local economy.
Besides the food services, the refectory includes a large multifunctional area with a great glass wall looking towards Sibillini Mountains. The project is a miracle that shows that it can be possible to build with very short construction time, low budget, high level of safety, paying great attention to quality.
Promoter: Comitato Un aiuto subito terremoto centro Italia 6.0 – Corriere della Sera – TgLA7
Beneficiary: Comune di Amatrice
Architectural Design: Stefano Boeri Architetti
Structural Design: (School Refectory)  Ing. Mirko Degano
Plant Design: Ing. Paolo Zuccolo
Urbanization and services planning: Arch. Sandro Stefanini
Project Appraisal: GAD srl
Contractor: Filiera del legno Friuli Venezia Giulia – ATI Domusgaia srl e Legnolandia srl