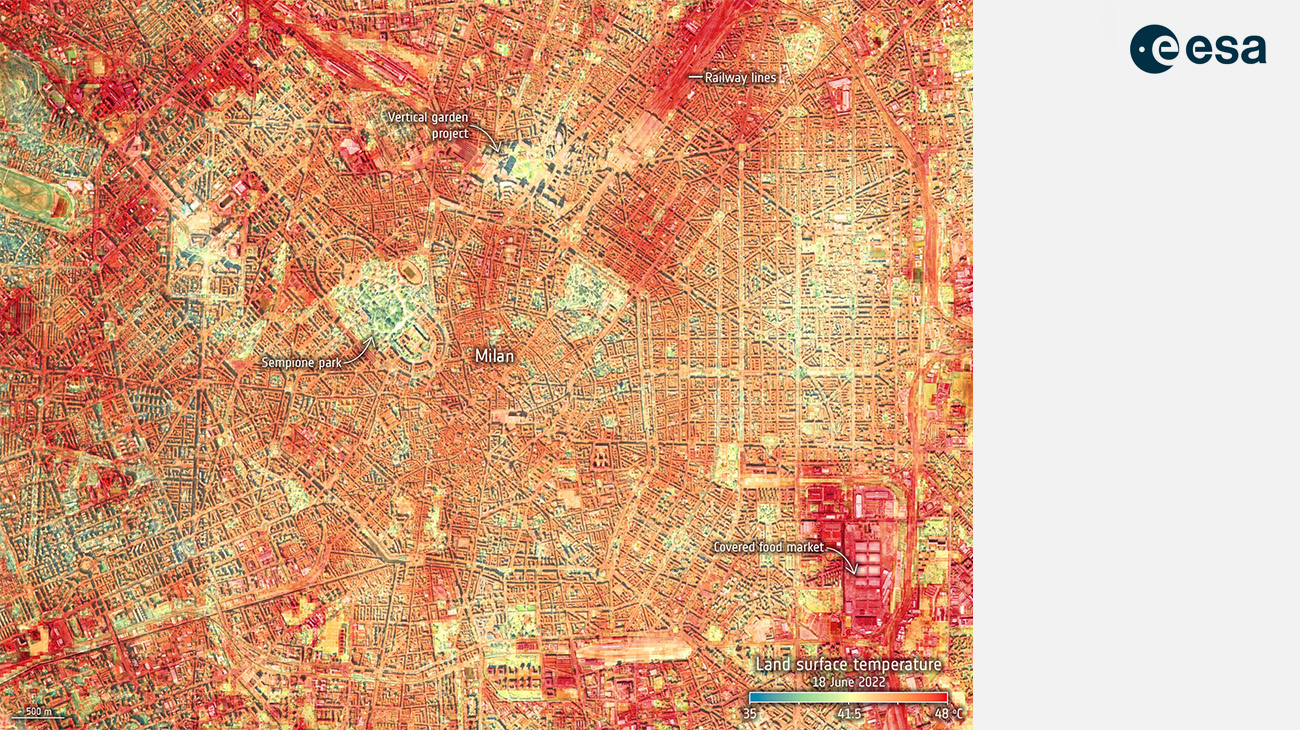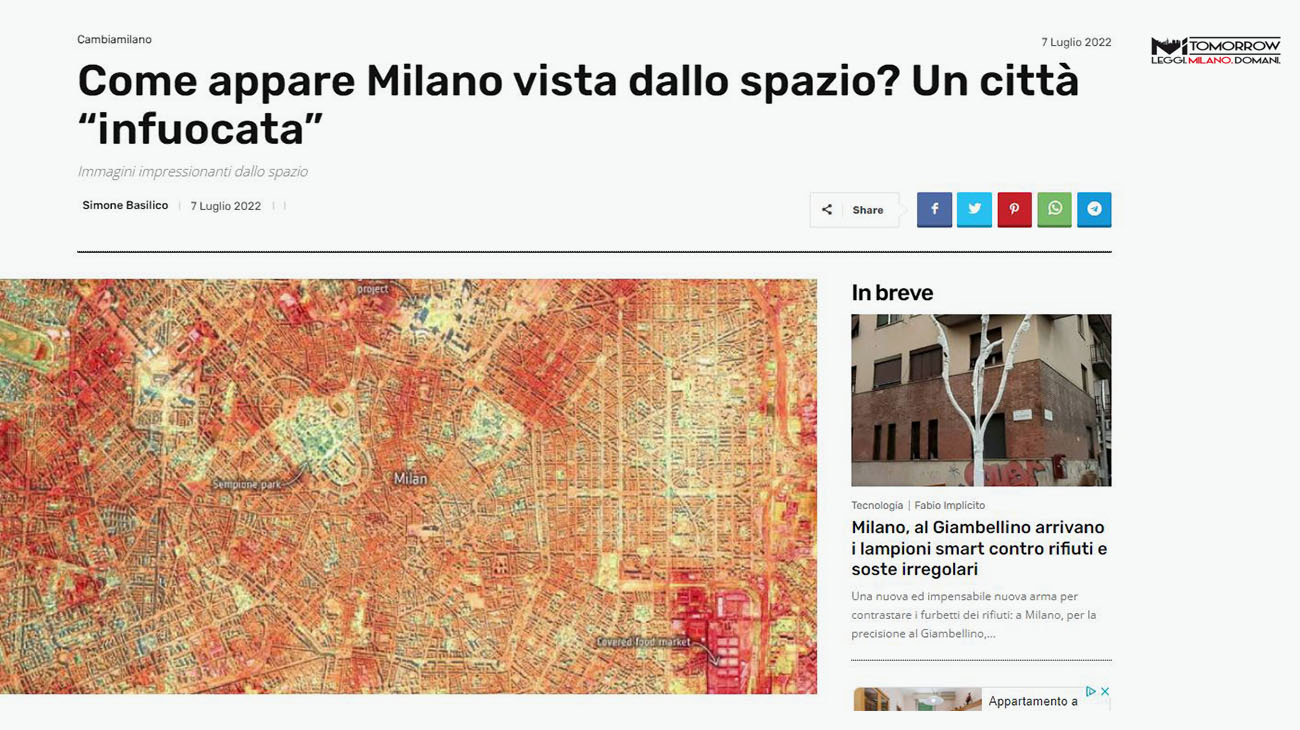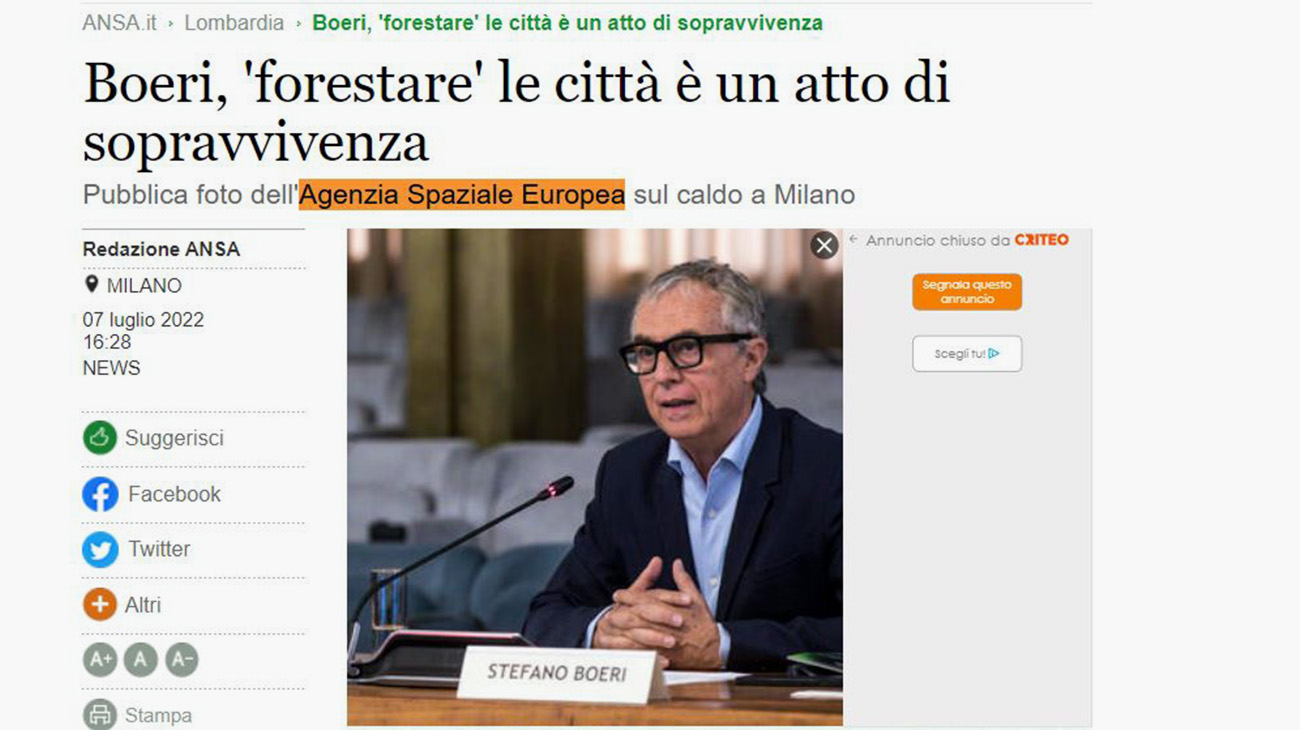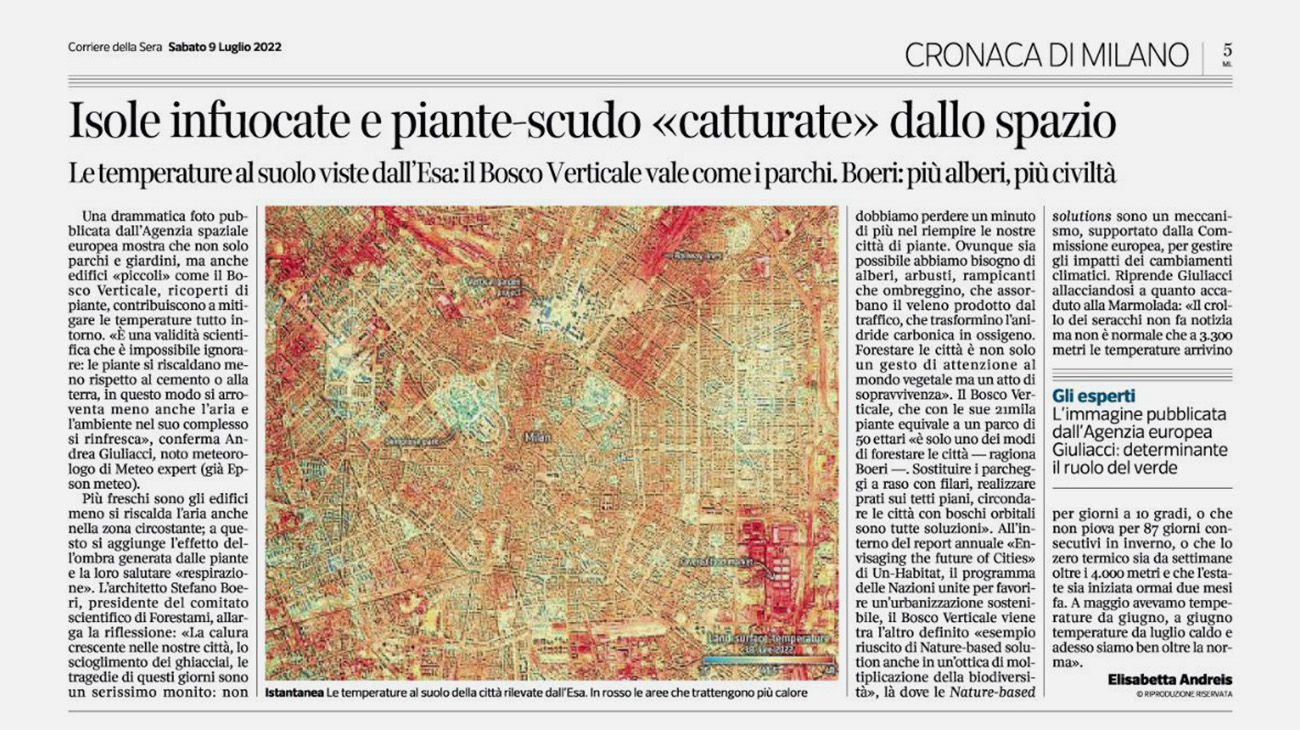 Today the European Space Agency published, among others, this dramatic photo.
In addition to highlighting the heat reduction contribution made by plant and tree-lined surfaces, this map demonstrates the climatic performance of the Vertical Forest.
For us it is an important confirmation of our effort to propose green architectures inhabited by trees, as well as a stimulus to spread and strengthen urban forestry projects in all the Italian cities and the world in which we work.
We all experience it daily, these days in July: in the green, among the trees and plants, we breathe, we feel less hot. Trees have a positive impact on regulating the microclimate and reducing the "heat island" effect.
"We are in need of trees in parks, gardens, rooftops and courtyards than ever at this historic moment of our species on this planet. Urban Forestry is not just an act of attention to the plant world, but an act of survival", says Stefano Boeri.
In particular, in the article by Elisabetta Andreis the meteorologist Andrea Giuliacci comments on the role of greenery and plants in mitigating the temperature in the city: "It is a scientific validity which is impossible to ignore: plants heat up less than concrete or land, in this way the air and the whole environment become cooler".
To read the entire article: https://www.esa.int/Applications/Observing_the_Earth/Copernicus/City_heat_extremes
The new was covered by ANSA, Mitomorrow, Corriere della Sera