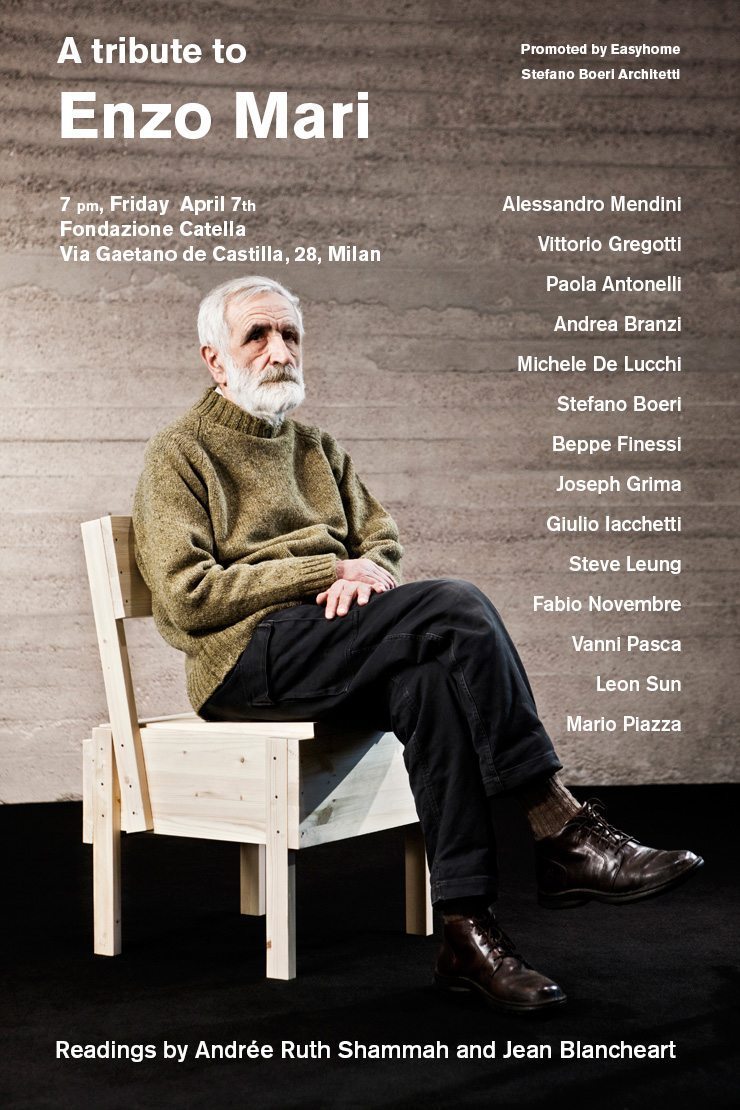 Friday, April 7th, 2017 at 7 pm
at Catella Foundation in Via Gaetano de Castillia 28 in Milan
A TRIBUTE TO ENZO MARI
A unique event dedicated to the Master of Italian Design Enzo Mari, for the importance of his internationally renowned projects and philosophical and ethical aspect of his work.
Learning by Enzo Mari is not just follow some aesthetic features, but it means to understand the essence of humanistic principles of design. It is to be always open to innovation.
Followed by the Design Talk with Alessandro Mendini, Paola Antonelli, Andrea Branzi, Michele De Lucchi, Stefano Boeri, Beppe Finessi, Joseph Grima, Giulio Iacchetti, Steve Leung, Fabio Novembre, Vanni Pasca, Leo Sun and Mario Piazza.
Reading by Andrée Ruth Shammah and Jean Blancheart.