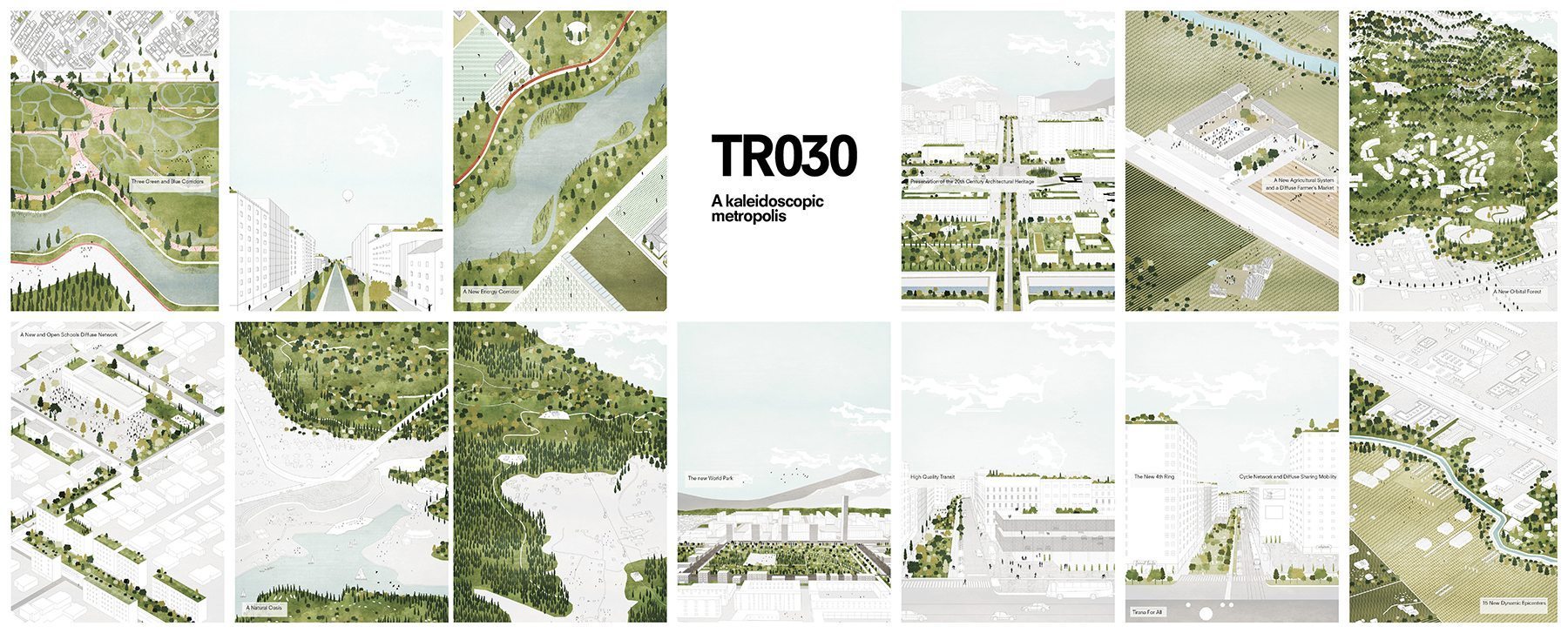 SBA presents the projects to rediscover a balance between city and nature.
Yesterday in Tirana, Stefano Boeri Architetti has presented to the press and to the audience – live on the national broadcasting networks – a vision for the future of Tirana.
The General Local Plan wanted by the Government and the Municipality, edited by SBA and UNLAB, prefigures a kaleidoscopic metropolis that includes natural and rural landscapes, public spaces and central areas in a city which regenerates itself and densifies without occupying soil anymore.
13 main projects, among which the new World Park at the end of Boulevard Dëshmorët e Kombit, 25 new schools open 24/7 every day of the year and a orbital forest with a natural oasis, will bring Tirana in the future of the big global metropolis.
The Fresco of Tirana in 2030, presented yesterday by Stefano Boeri and Francesca Cesa Bianchi, has been completed by a Charter that collects 10 rules to govern the urban transformation and an Atlas of the main projects.
At the presentation has taken part the architect Stefano Boeri, the Mayor Erion Veliaj, the Deputy Mayor Arbjan Mazniku, the architect Joni Baboci, the architect Francesca Cesa Bianchi, the architect  Andreas Faoro and the architect Maria Chiara Pastore.