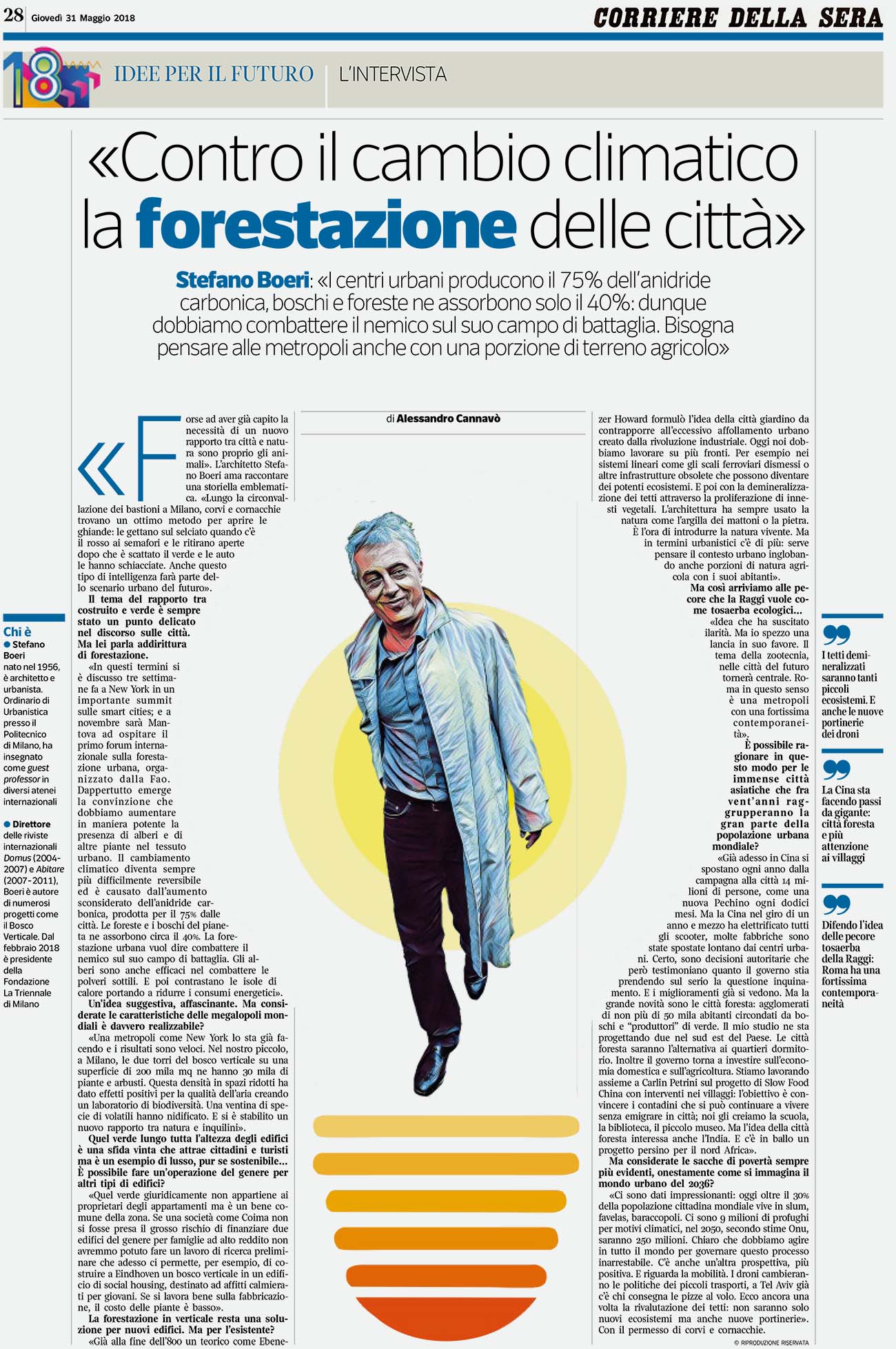 On Corriere della Sera an interview with Stefano Boeri who speaks about Urban Forestry as a remedy to climate change. A strategy able to reduce the temperature of  the cities and to improve the air quality, as well as to generate more livable environments bringing back into urban environment entire portions of nature.
Vegetation needs to be planted in all the available spaces of the city, in order to demineralize the urban surfaces, including roofs and parkings, planting thousands, millions, of trees and plants which also become laboratories of biodiversity: the goal for Milan in 2030 is 3 millions of trees. According to Stefano Boeri, "urban centers are producing 75% of carbon dioxide, while woods and forests absorb just the 40%: that's why we have to fight the enemy in its battlefield".
Thus all around the world Urban Forestry is becoming a diffused and discussed practice: from the event Smart Cities New York to the first World Forum promoted by FAO – World Forum Urban Forests – that will take place in Mantua in November 2018.