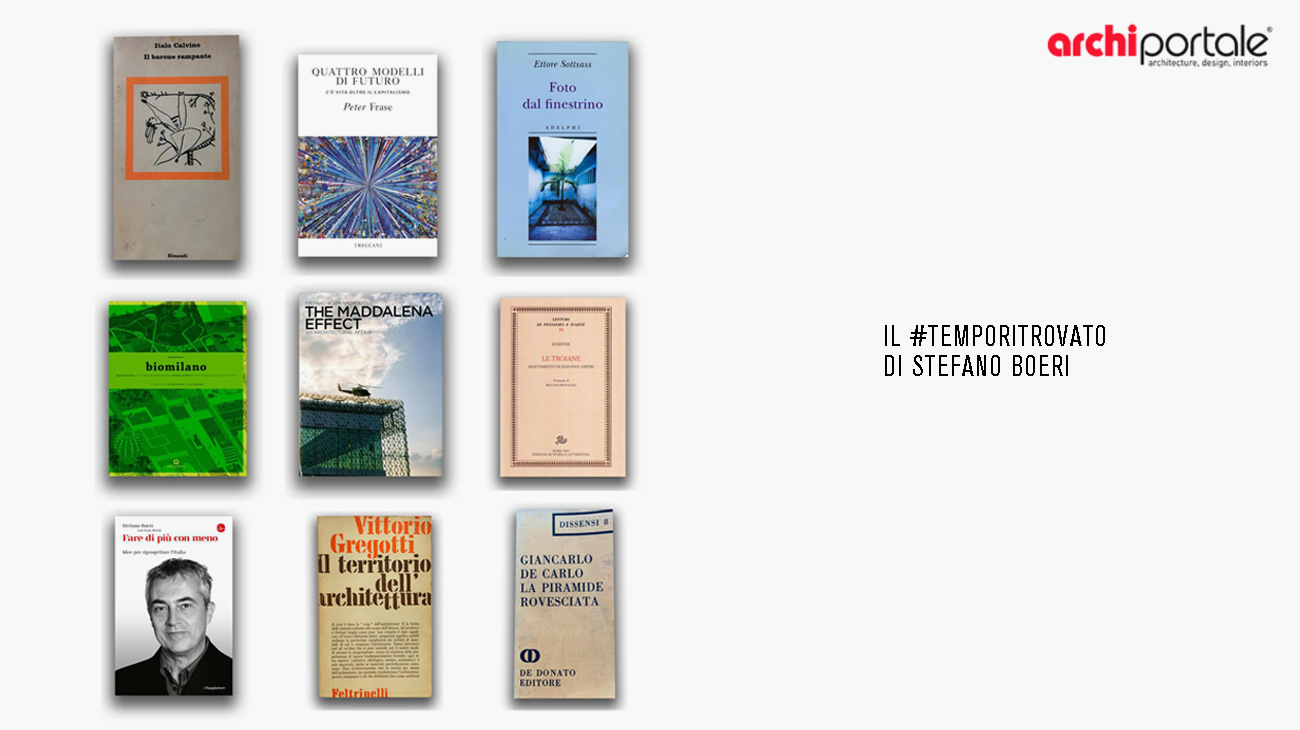 On Archiportale an excursus on Stefano Boeri's appointments called #TempoRitrovato, in search of suggestions and reflections in virtual sharing, to give value to a domestic time, to be used to tell stories and to find back ideas and lifetime stories.
A nine-day narrative in which the Milanese architect presents the public with one book at a time from among those he has re-read and considers more important for his intellectual and emotional training, in the hope that this way of exchanging ideas and thoughts will spread and may become an opportunity for everyone to find their inner time.
The nine videos, corresponding to the chosen volumes, bear the signature of extraordinary figures linked to the world of architecture and thought, including Rem Koolhaas, Italo Calvino, Peter Frase, Ettore Sotsass, Gabriele Basilico, Vittorio Gregotti, Jean Paul Sartre and the Stefano Boeri himself. The reflections on the urban space, on photography, on contemporary changes and on the wider aspects of both the world of design and society are available on the personal Facebook page of the well-known architect and move towards the creation of new methodologies for sharing culture and mutual intellectual exchanges.
To see all the videos, follow the link: https://www.facebook.com/stefanoboeri/