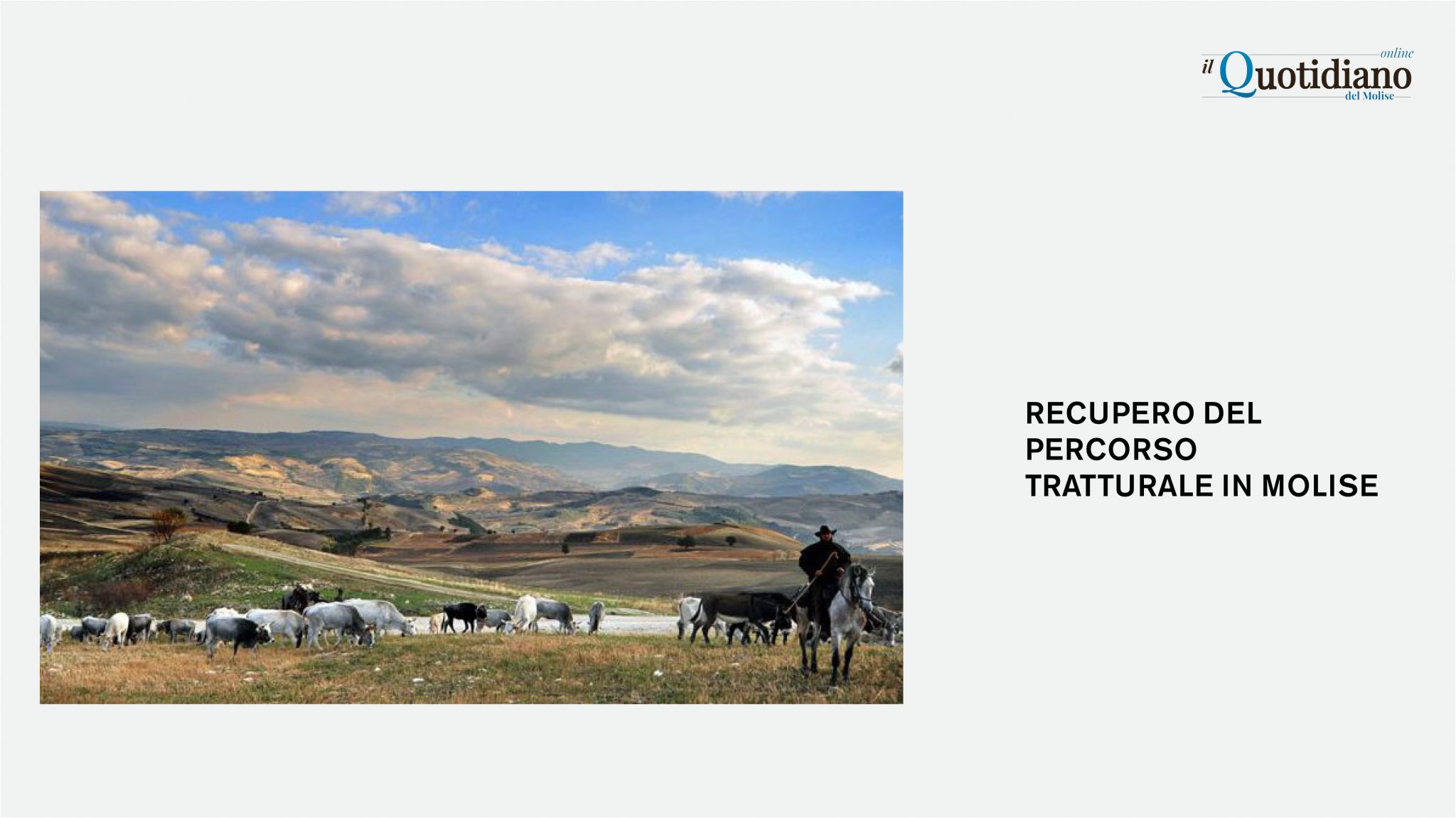 The Quotidiano del Molise presents the first meeting between local institutions and representatives of professional firms – Technital, Cooprogetti, Mate, Studiosilva, Stefano Boeri Architetti, Architect Luigi Valente, Geoprove and Nostoi – in charge of the 'recovery and enhancement of the ancient farming routes' project in Molise.
The project envisages the promotion and enhancement of the tourist offer in the context of the CIS (Institutional Development Contract) Molise, with the aim of recovering the sheep-tracks, ancient transmumance routes, and putting them into a system with 59 Molise villages.
On August 7th, in the Town Hall of Campodipietra (the project's lead municipality), a contract was signed for the executive planning in order to recover, protect and enhance the Molise sheep-track routes and the events associated with them (such as transhumance and camini).
Initiatives will also be planned to promote the tourist development of the area through the historical, cultural and artistic recovery of the villages along the sheep-track routes, aiming to enhance the value of the routes, the paths and the historical-archaeological itineraries, promoting, through sustainable growth, bio-agriculture and enhancing the environmental and food-and-wine resources by creating a recognisable, sustainable and attractive tourist network that brings together the peculiarities and characteristics of the villages involved.
"After we have the executive design, tenders will be called for the execution of the planned works, i.e. the restoration of the sheep-tracks to be used for slow tourism and the enhancement of accommodation activities in the villages," announces the mayor of Campodipietra.
To read the full article: https://quotidianomolise.com/sviluppo-turistico-sui-tratturi-sara-costituito-un-consorzio-per-promuovere-e-commercializzare-i-prodotti-tipici/