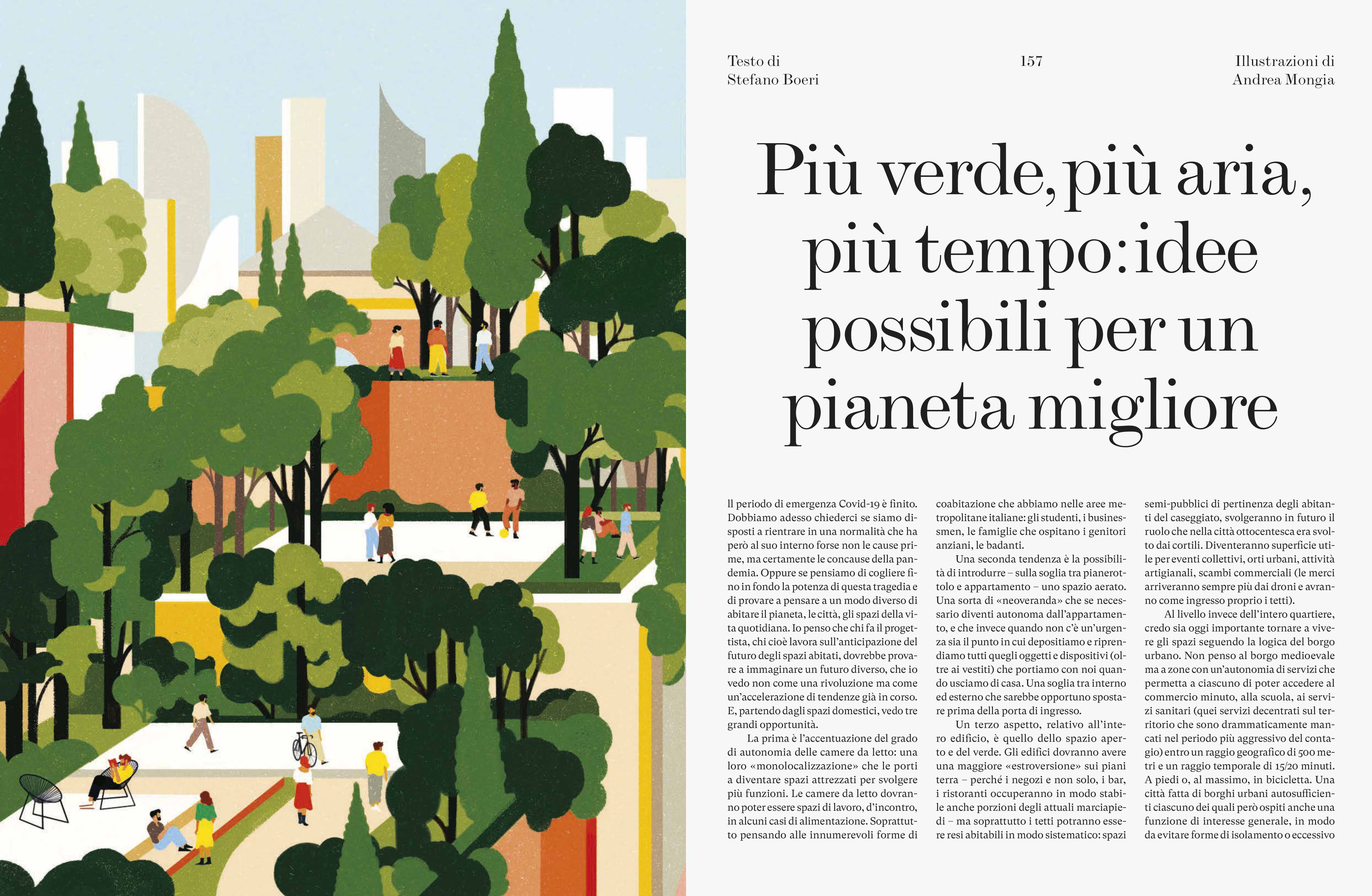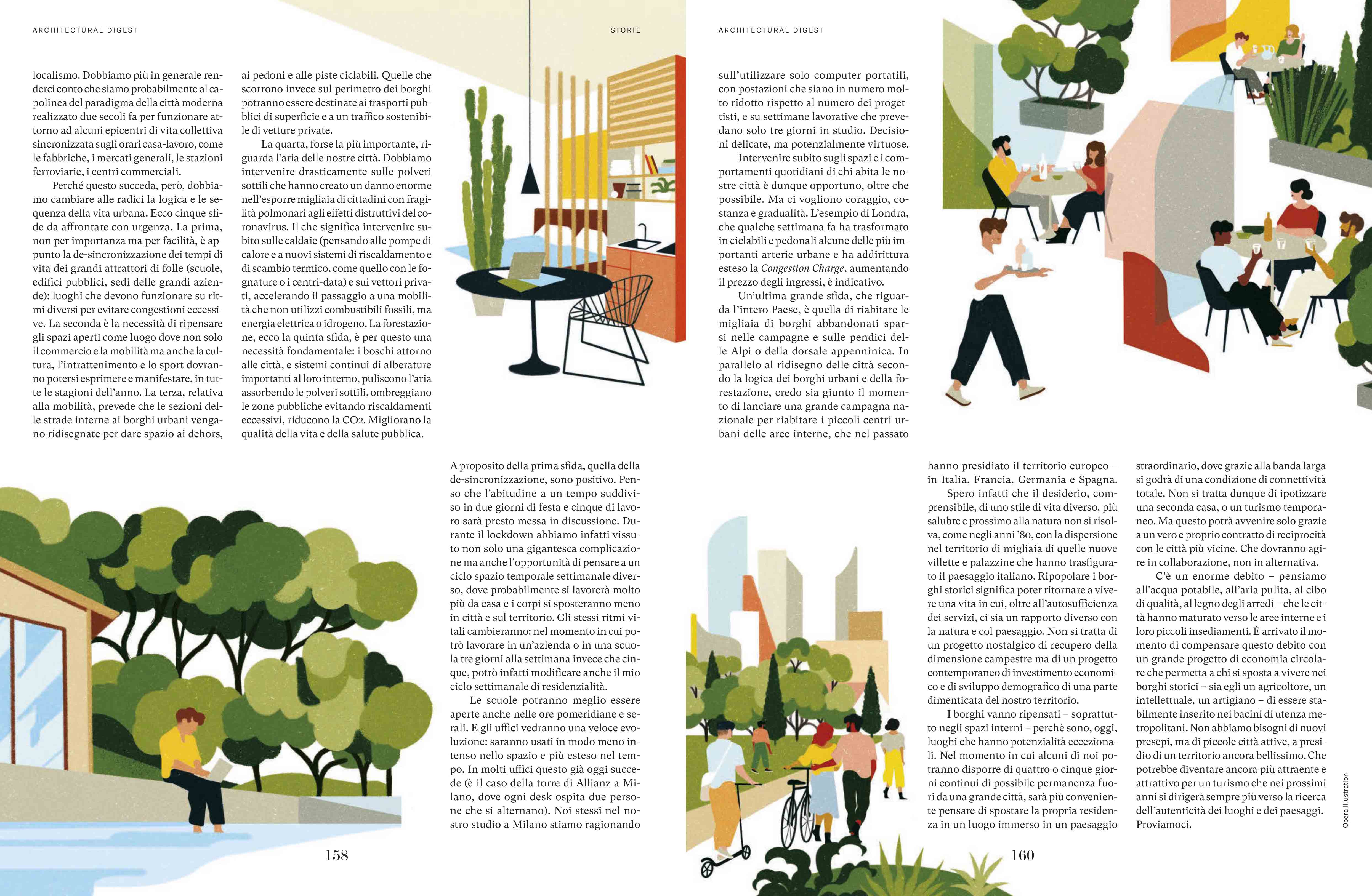 On Architectural Digest, in the June 2020 issue, a long contribution by Stefano Boeri entitled "More green areas, more air, more time: possible ideas for a better planet". Considerations by the Milanese architect, ranging from the domestic dimension to the one of the neighbourhood, between flexible spaces and areas intended for public green areas.
"We must more generally realize that we are probably at the end of the paradigm of the modern city created two centuries ago to function around some epicentres of collective life synchronized on home-work schedules, such as factories, general markets, railway stations, shopping centres", writes Stefano Boeri, looking for a profound change in the logic and sequences of urban life.
Five challenges to be addressed urgently: de-synchronization of the life times of the big crowd attractors, including schools, public buildings, headquarters of large companies; the need to rethink open spaces as places dedicated not only to commerce and mobility but also to culture, entertainment and sport; renewal and redesign of road sections, to leave room for dehors, pedestrians and cycle paths; drastic interventions on fine dust emissions; focus on forestry, widespread and fundamental.
"One last great challenge, which concerns the whole country, is to re-inhabit the thousands of abandoned villages scattered in the countryside and on the slopes of the Alps or the Apennine ridge", continues the architect's text. "It is therefore not a question of hypothesising a second home, or temporary tourism (…) but a real reciprocity contract with the nearest cities. They will have to act in collaboration, not alternatively".
To read the entire article consult the AD 465 of June 2020 or follow the link: https://www.ad-italia.it/news/2020/06/23/idee-possibili-per-un-pianeta-migliore/