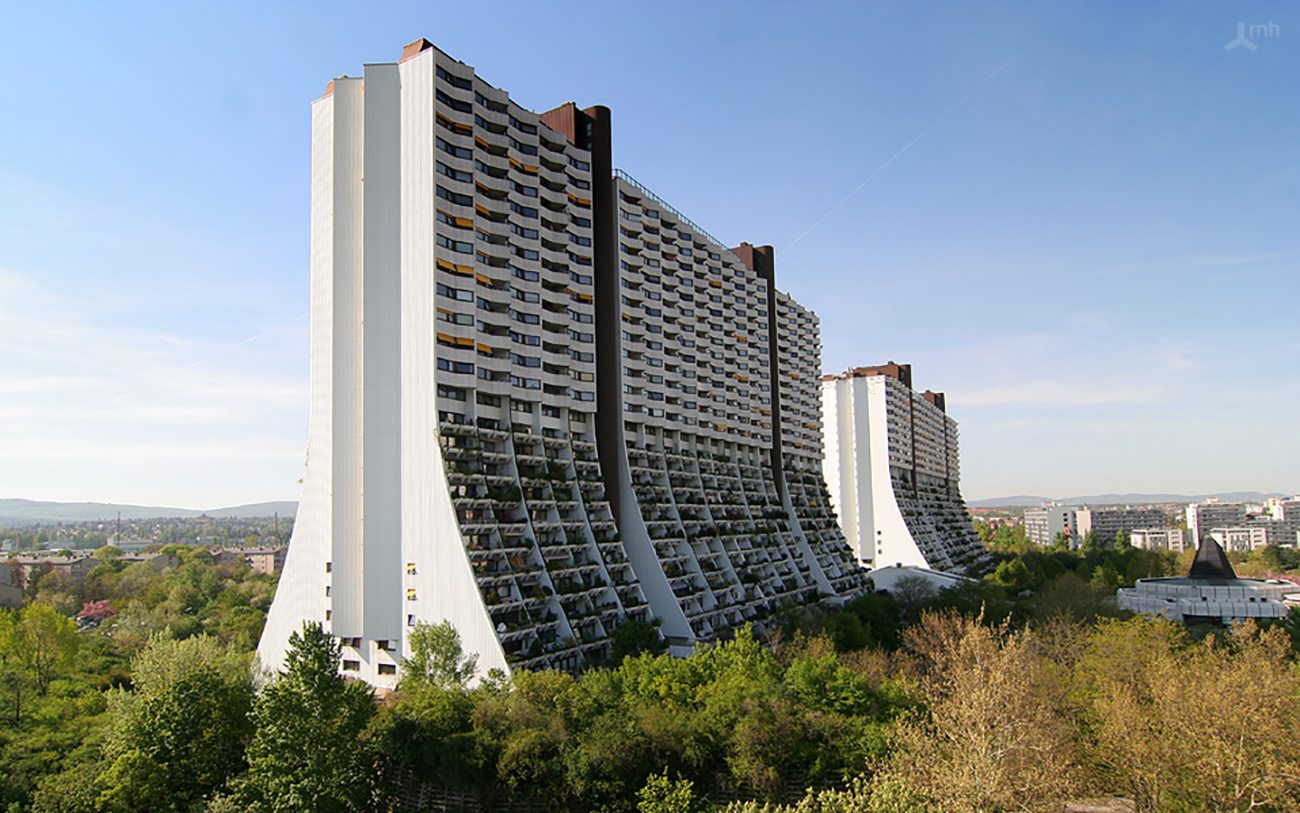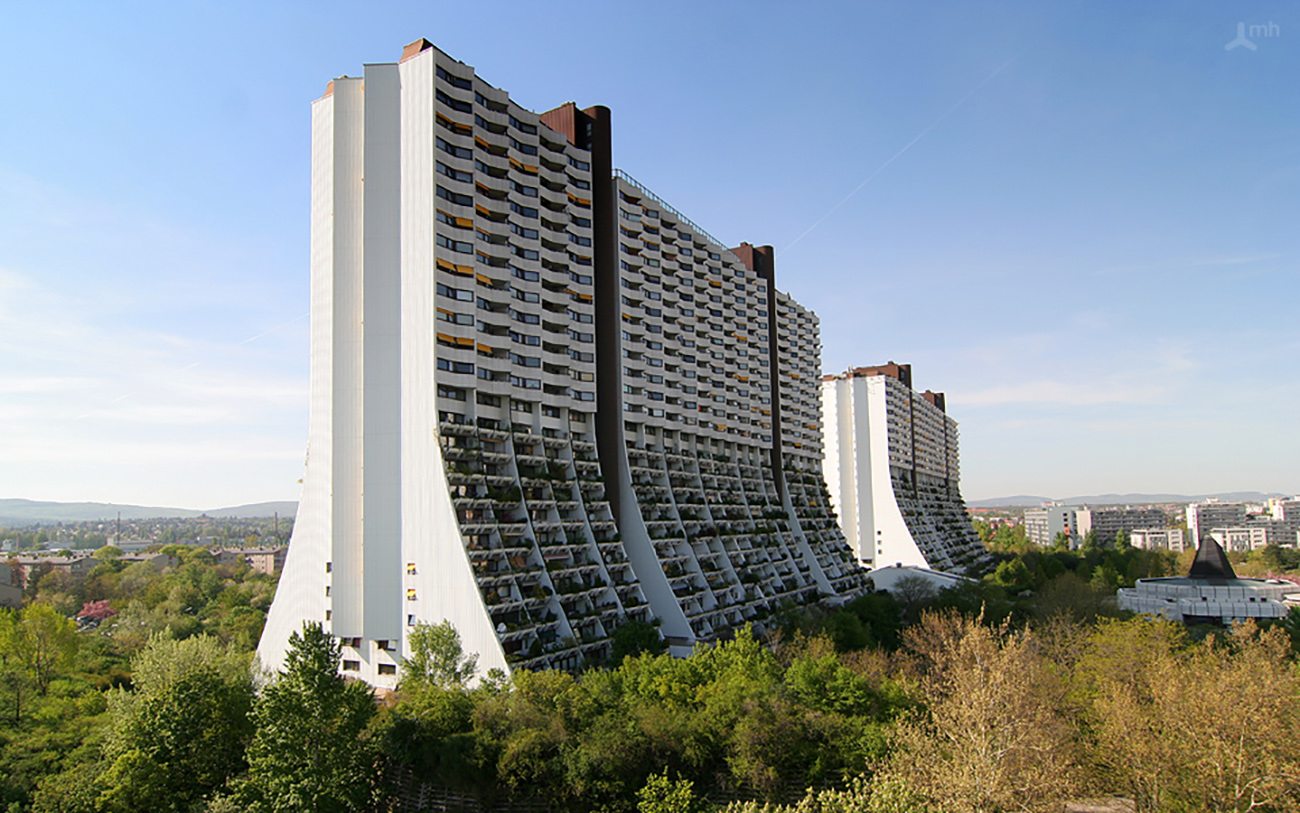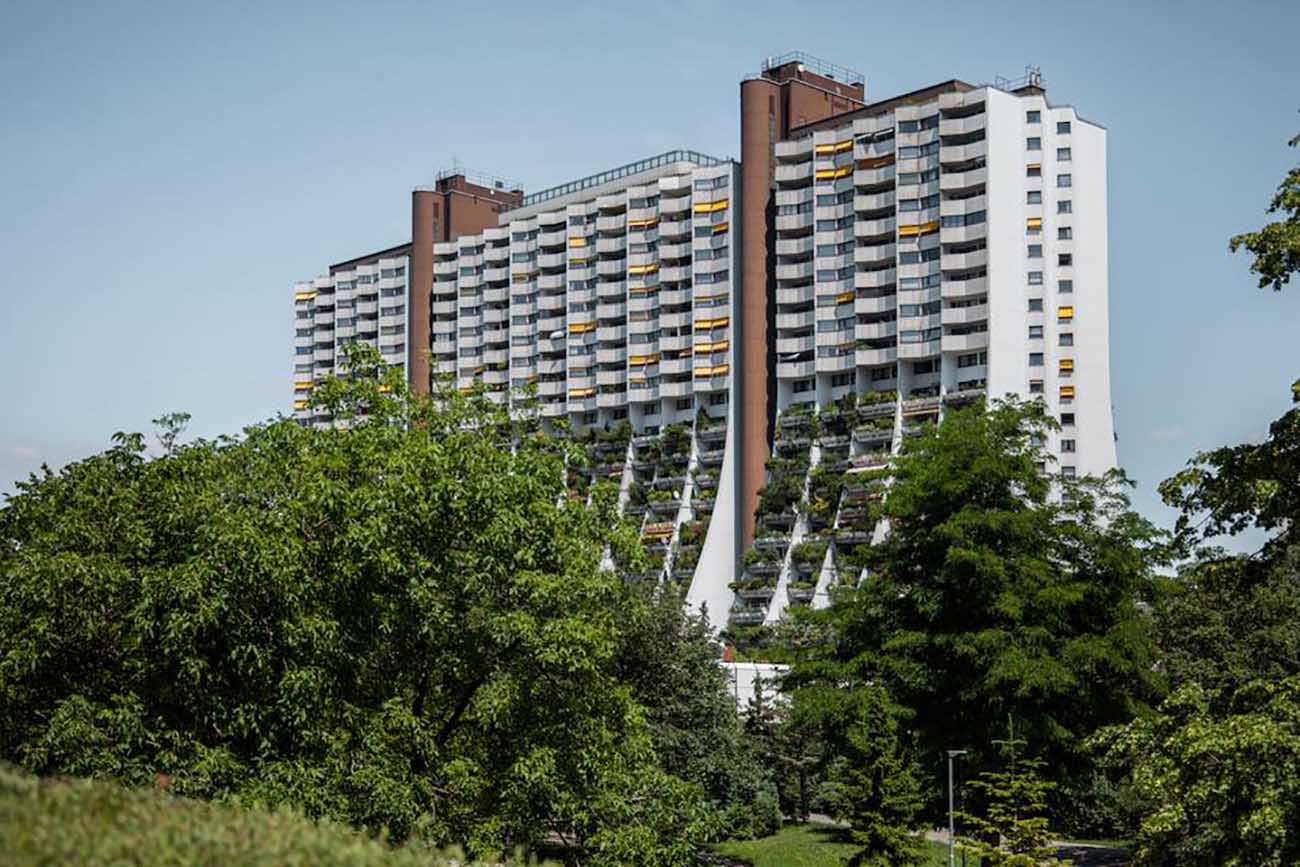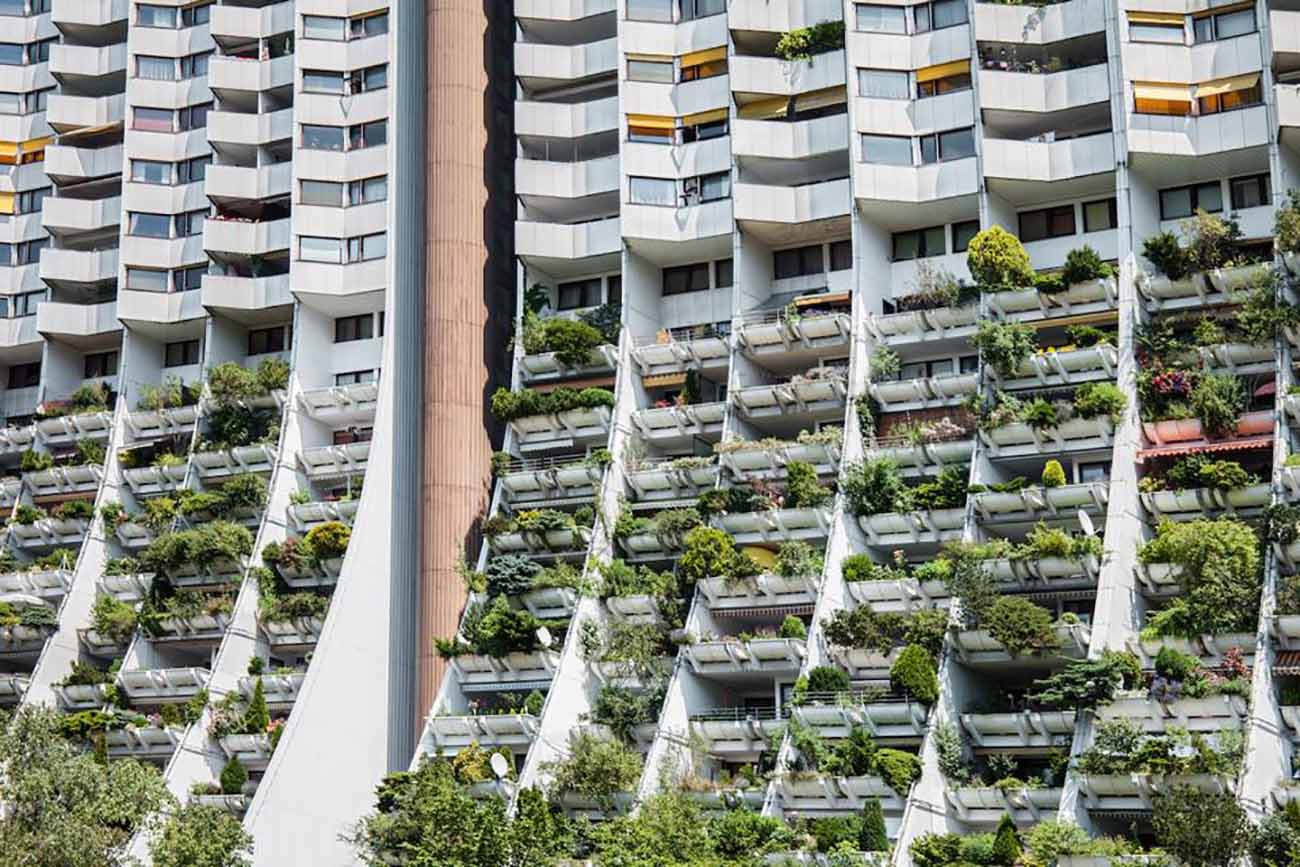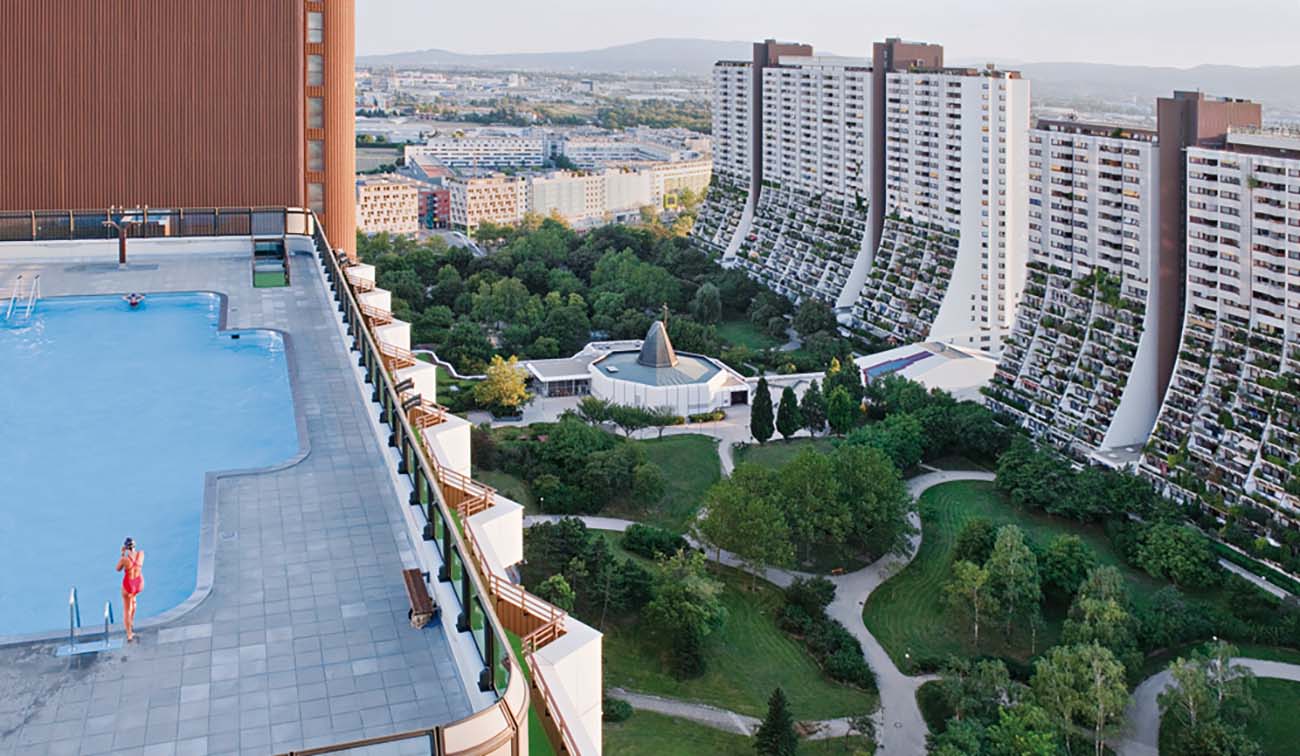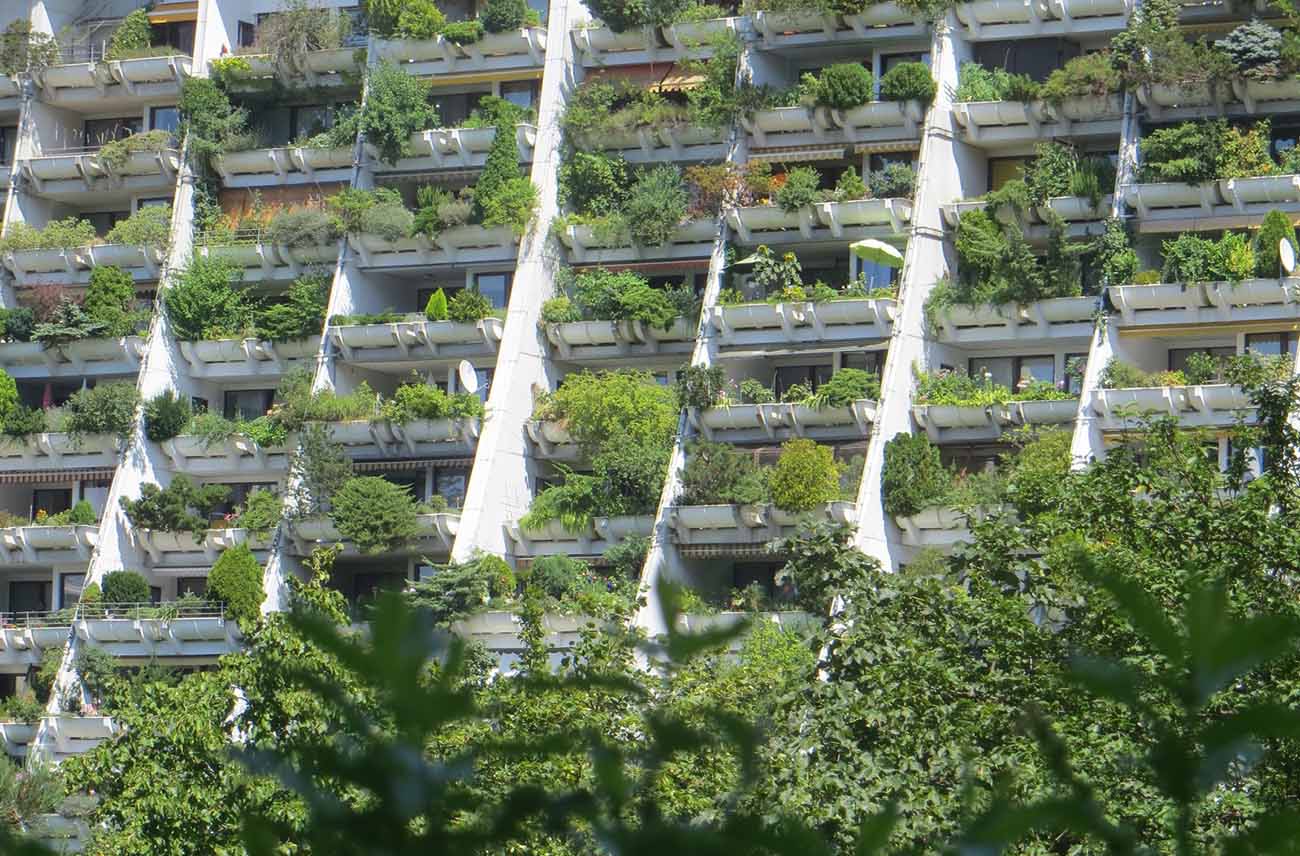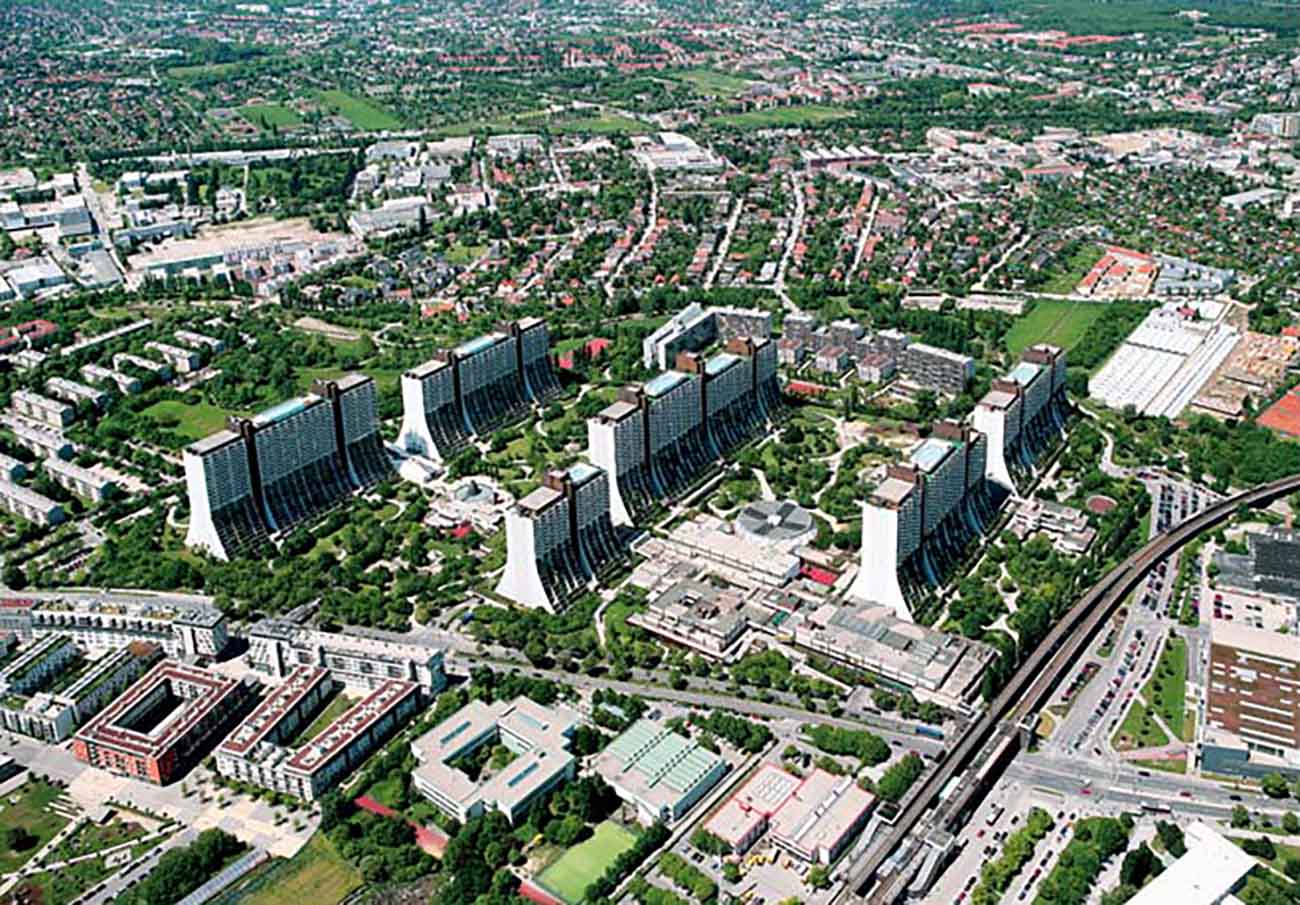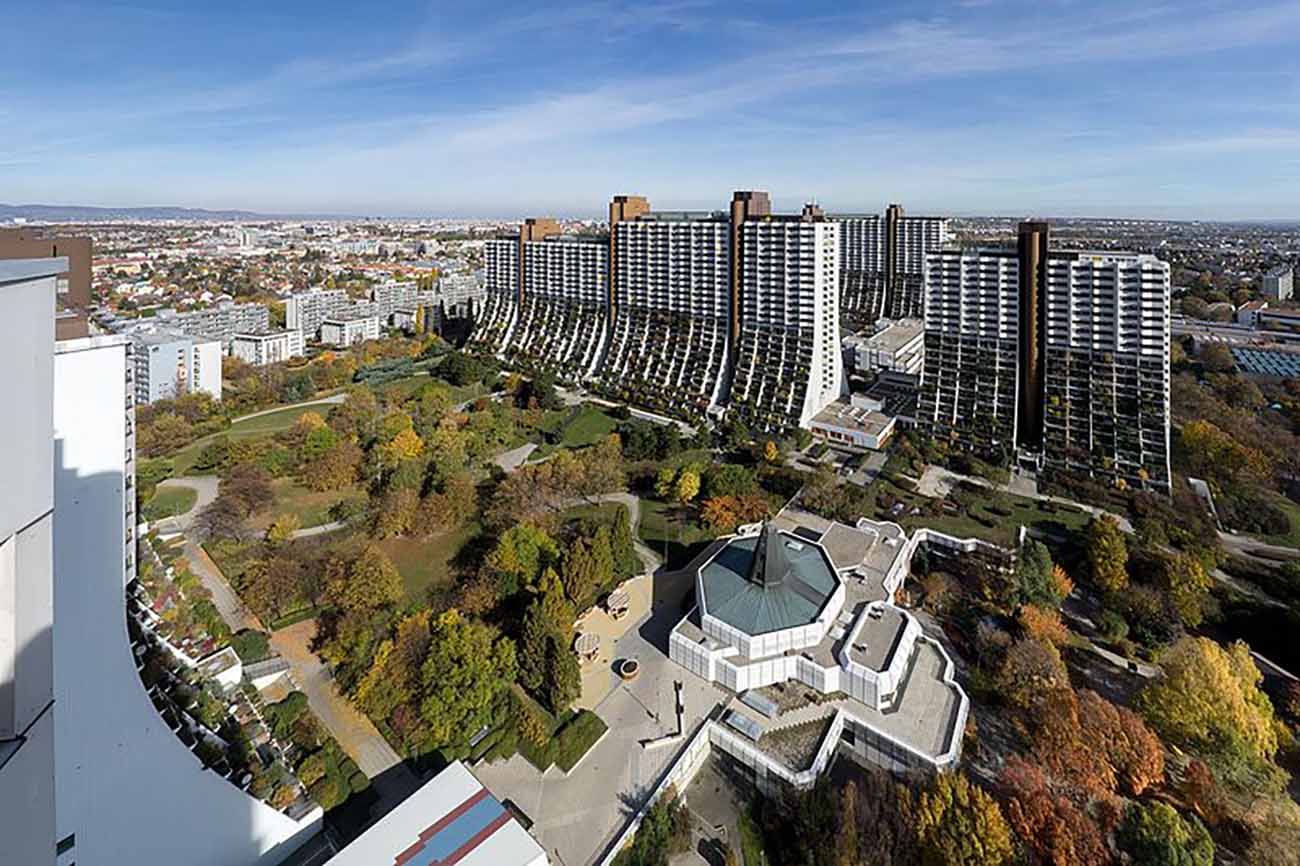 "Vertical Forest is an anti-sprawl device"
Manifesto of VF01
In fact, one of the most innovative characteristics of this new model of architecture is the densification of urban environment without loosing the life quality. In the 70's austrian architect Harry Glück has come up with a similar idea of "Stacked Family House", assembling the "single villas" one upon another in the form of terraces.  To supplement this concept, there are plant troughs of almost 4 m² which also serve as privacy screens and small gardens. The stacked terraced gardens climb up to the 13th floor in altitude.
Wohnpark Alterlaa is a residential park in the city of Vienna, it was designed by Harry Glück and was built between 1968 and 1985. The residential park is composed by 3.200 apartments in three skyscrapers with all the infrastructure necessary for a neighborhood of this size. The plant is also considered as a project of the functional satellite city of the 1970s.
The terrace towers in Wohnpark Alterlaa are still highly valued and praised by their residents in terms of quality of life, safety, and diversity of use. Harry Glück's philosophy is : "building for the lower classes with the quality the rich people are fond of: close to nature and water", for this reason,  nearly all his apartments have broad balconies with troughs for gardening and a swimming pool on the roof.
In Wohnpark Alterlaa project the nature makes its first steps towards architecture, climbing up the façades, conquering the lower floors. Fourty years later  Stefano Boeri Architetti  brings the concept of the building growing from the natural environment to a new level, where vegetation is no longer a guest, but a full-fledged inhabitant on the terraces. For instance, the Mountain Forest Hotel in Ten thousand peaks valley in Guizhou and Hortitecture project proposed for Chongqing in China.