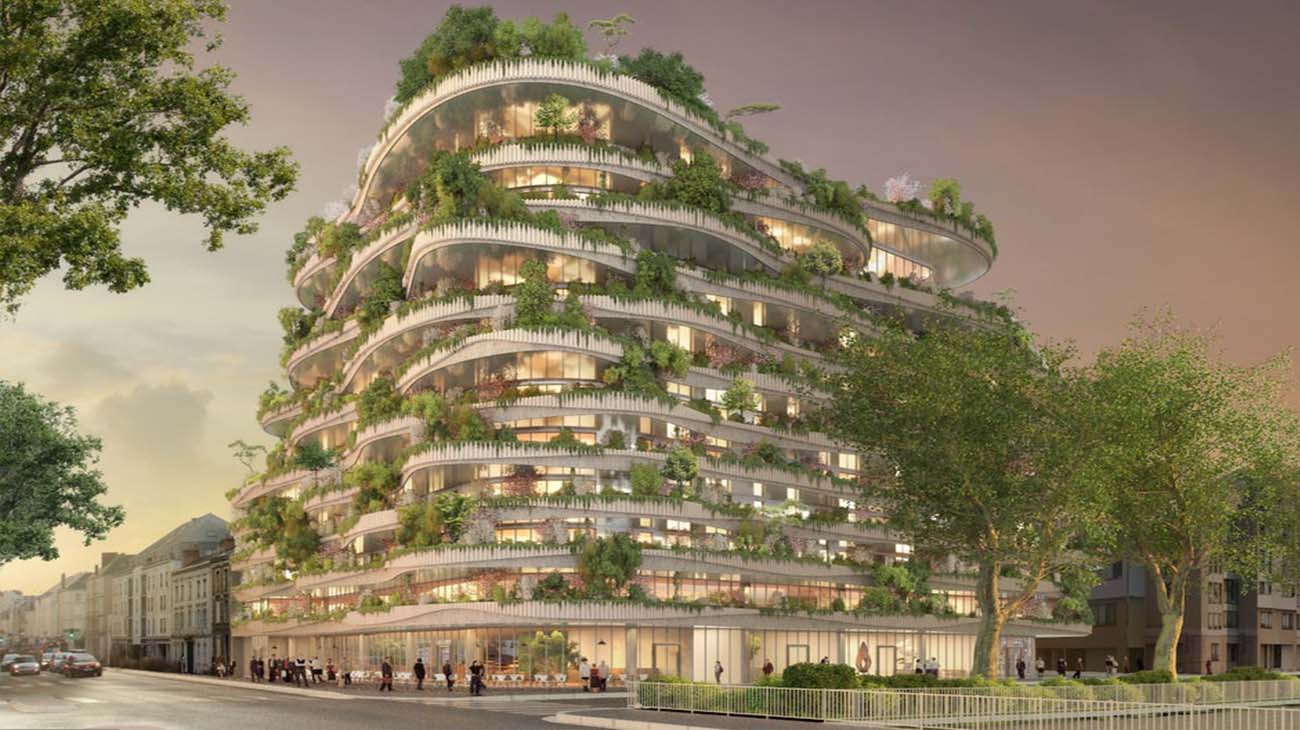 The studio of Vincent Callebaut is well known for its high tech conceptual visions of the future of living. Even if when such concepts are not realized immediately, they somehow stretch our limits of possible, and help thinking wider about the sustainable future of architecture.
Arboricole is a concept design of smart building, developed by Vincent Callebaut Architectures for the international architectural competition "Imagine Angers" organized by Christophe Béchu, mayor of Angers.
Vincent Callebaut Architectures always focuses on combining plants and advanced renewable energies, integrating biodiversity into the process of  ecosystem creation and improvement of the well-being of city dwellers. Arboricole would be built with sustainably-sourced materials, using green technologies such as solar power, geothermal heating system and rainwater capture system.  The facades of the building are covered with 20.000 perennial plants, shrubs, and trees producing fruits and vegetables. The green tower offers young people the solutions for the post-carbon world and let them get rid of the anxiety about climate change.