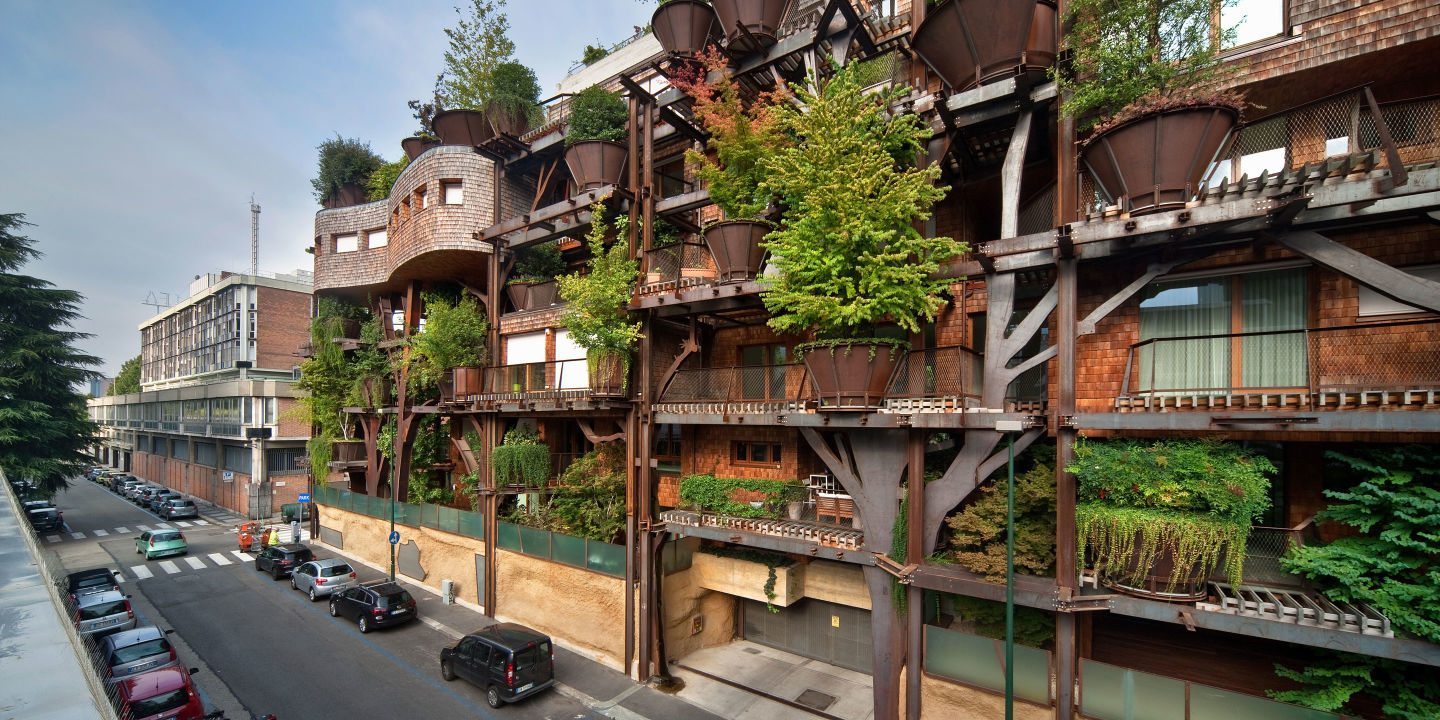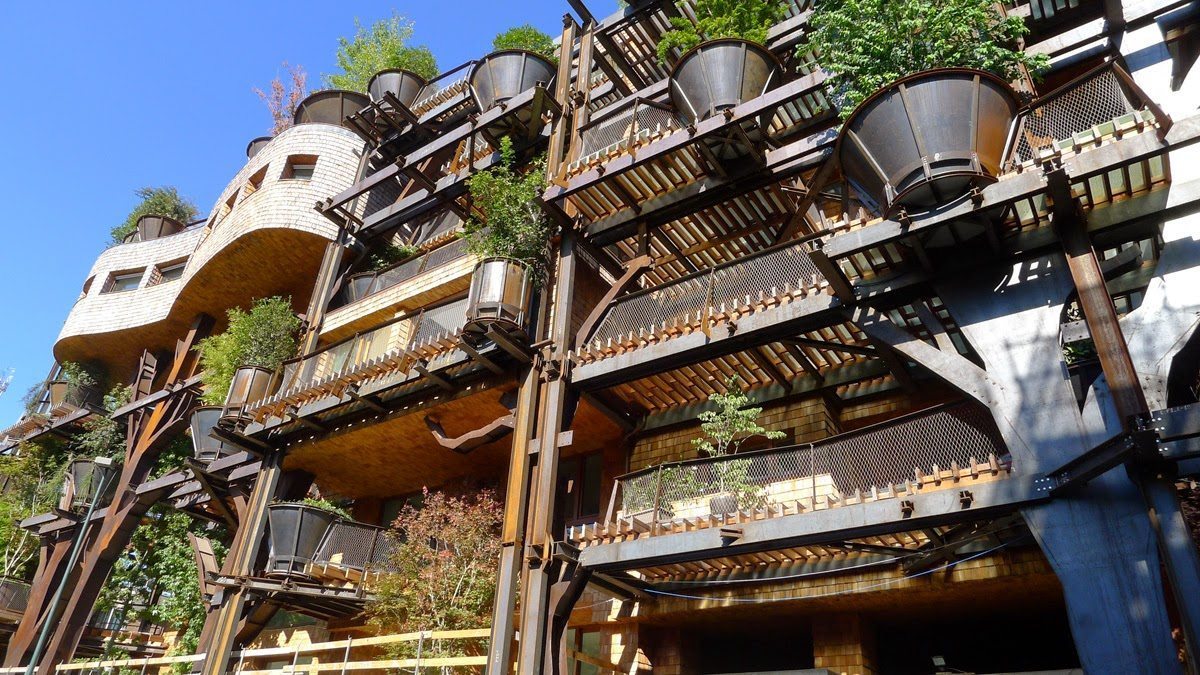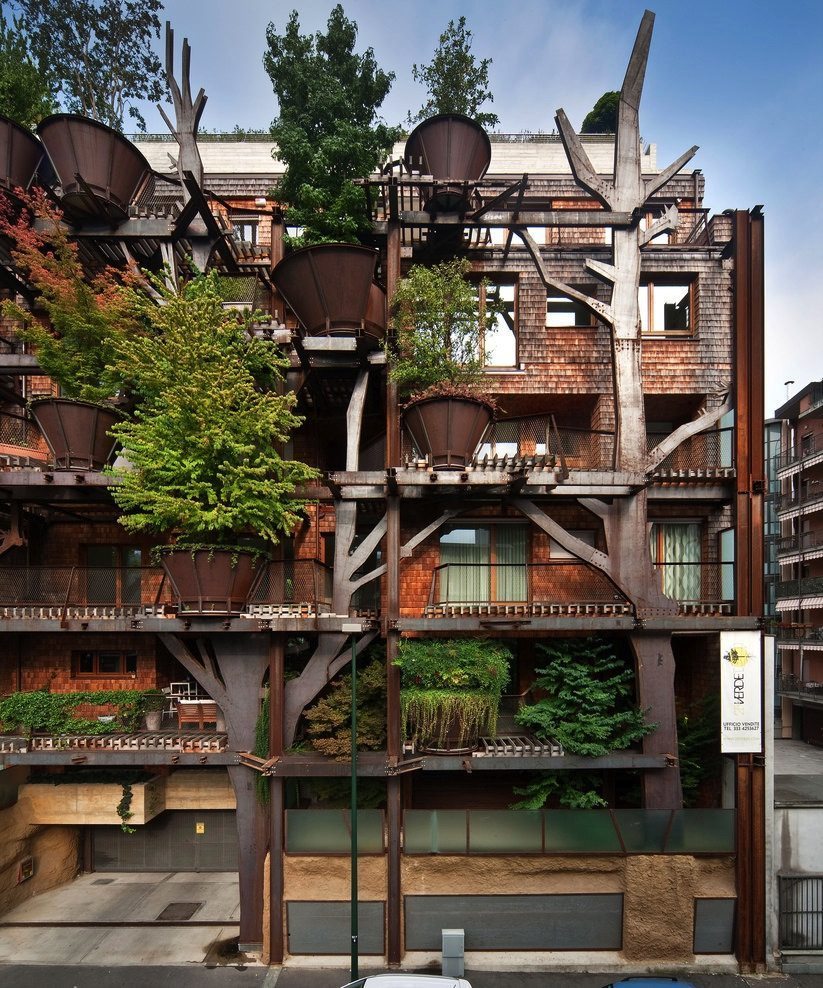 "The choice of the species , even if diversified according to the different needs, has been made to grant a variety of leaves, colours and flowering.
When all the green is fully blooming it gives the feeling of living in a tree house. You can dream of a house or live in a dream!"
Project "25 Green" – 2007-2012 by Luciano Pia.
Italy, Turin, Via Chiabrera 25