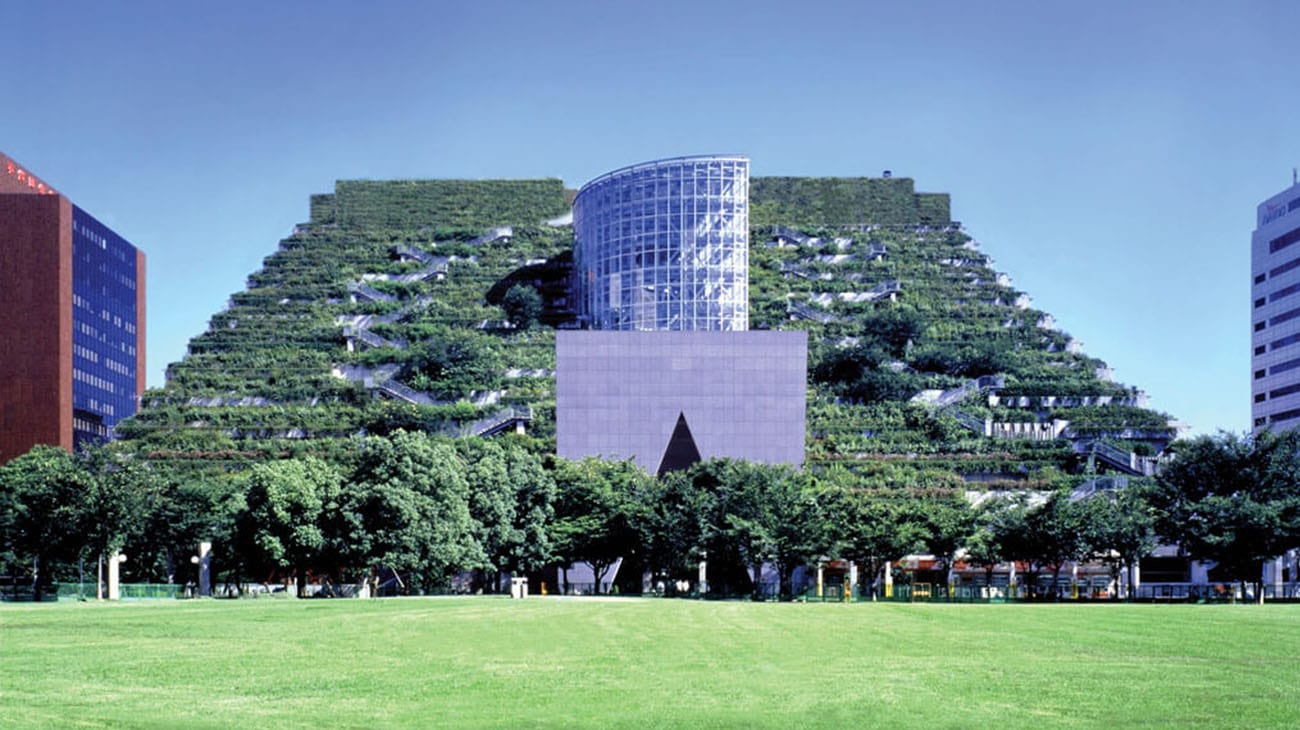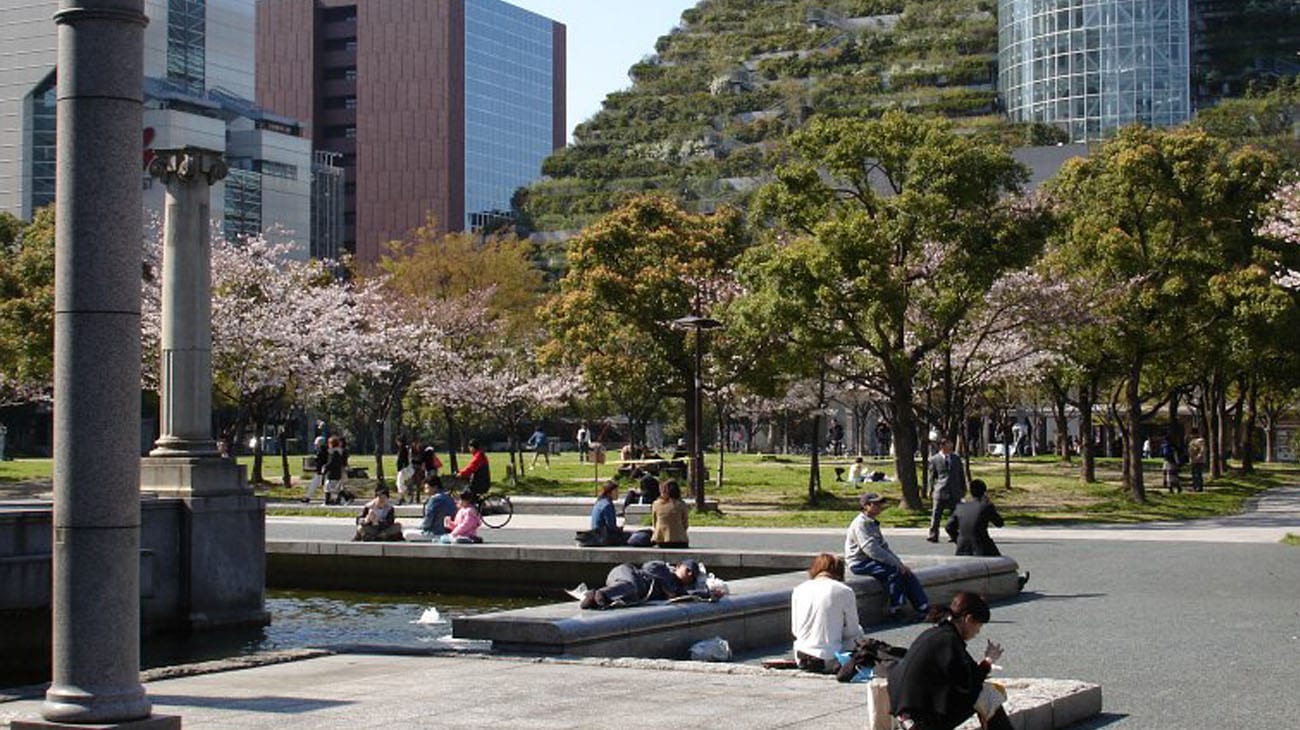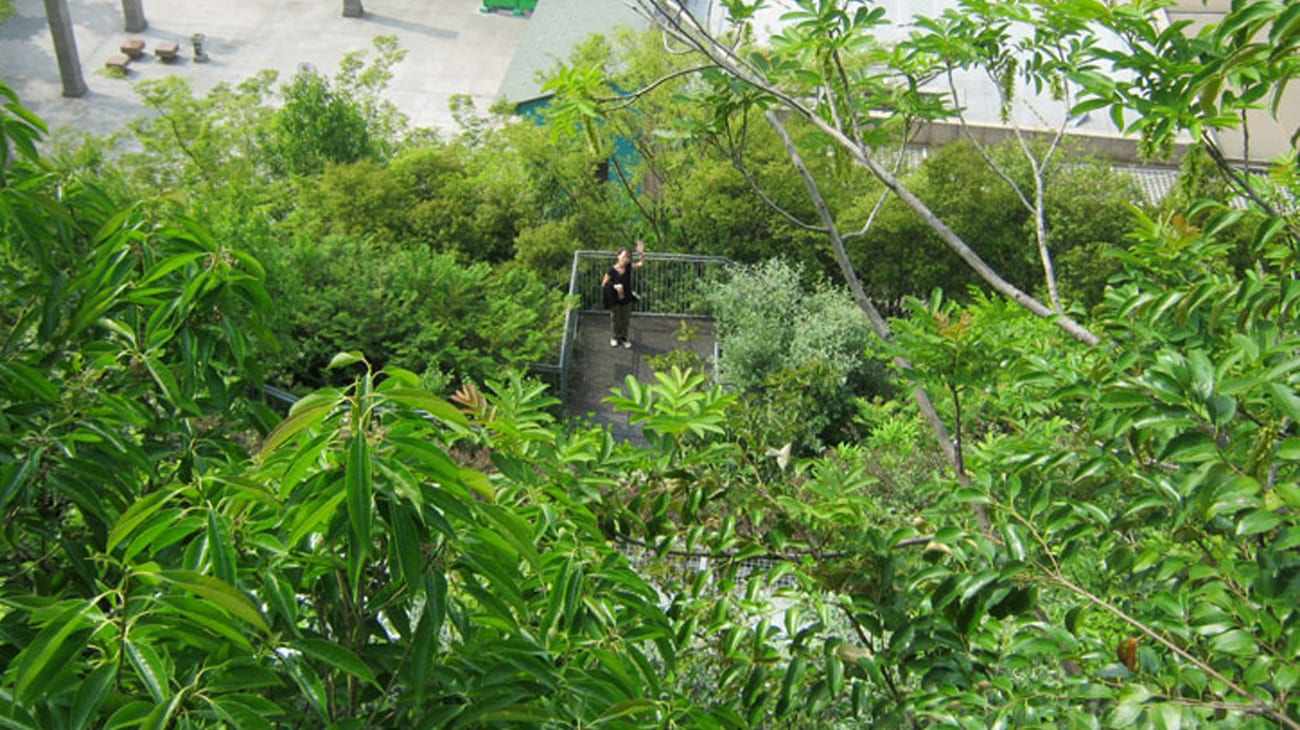 ACROS Fukuoka Prefectural International Hall is a government office and a international cultural center. The building was built on the last remaining green space in the center of Fukuoka, composed with two different sides: a conventional office building with glass walls and a huge terraced roof that merges with a park.
The 60 meters high garden terraces hosts about 35,000 plants representing 76 species. The Architects of Emilio Ambasz & Associates aim to create a green mountain in the center of the city, which is able to reduce the energy consumption and to keep the temperature inside more comfortable.
ACROS Fukuoka's colour of the facades will change according to the variability of four seasons, as the Mountain Forest Hotel and the Vertical Forest designed by Stefano Boeri Archtetti, these buildings are not only a new urban land mark, but also a rich urban ecosystem in the heart of the city.