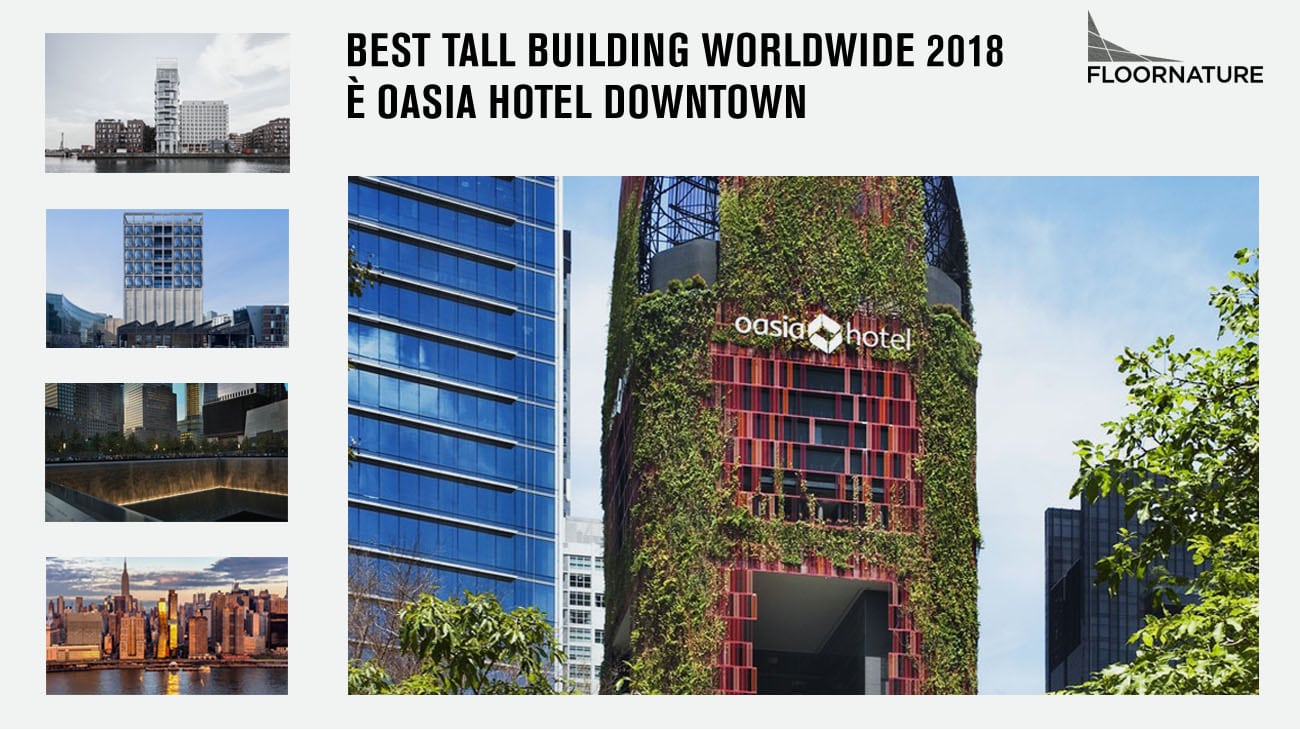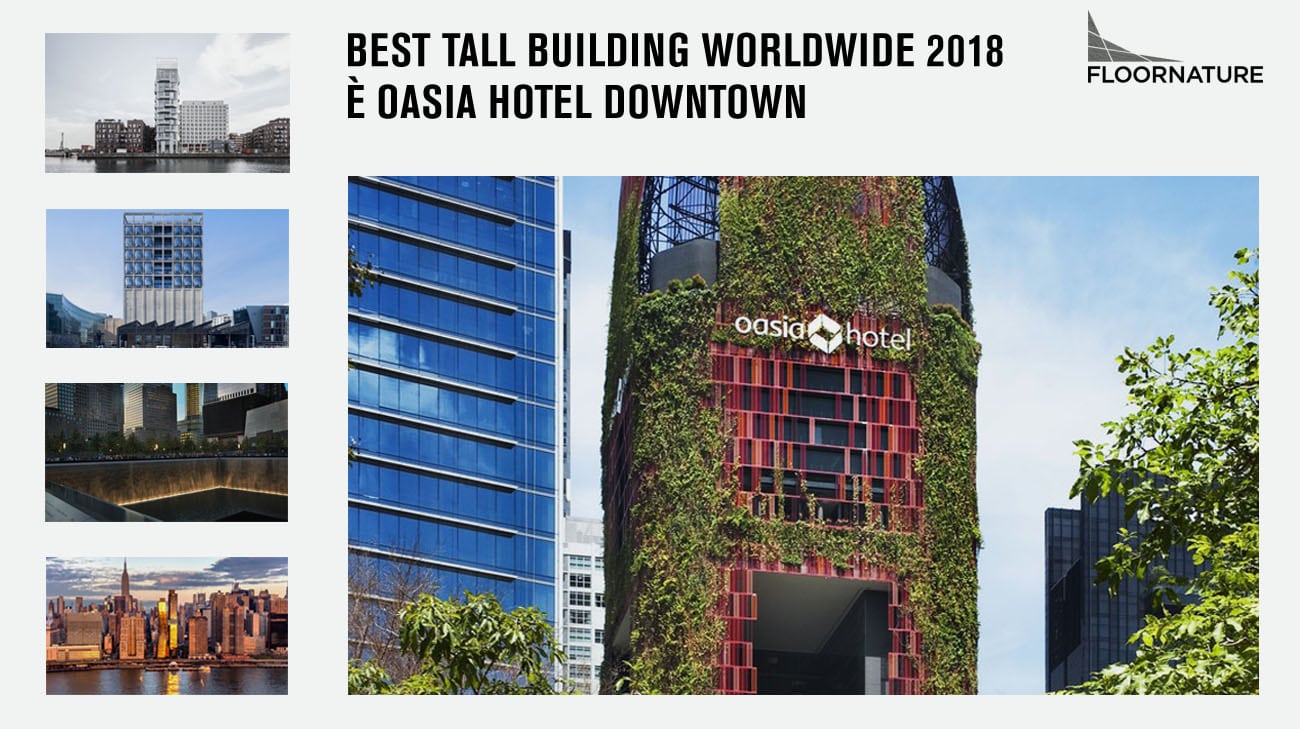 Three years after the Vertical Forest by Boeri Studio received the Best Tall Building Worldwide 2015 award, the recognition 2018 of the Council on Tall Buildings and Urban Habitat goes to Oasia Hotel Downtown in Singapore designed by Woha Architects, also awarded as Best Tall Building Asia & Australasia.
A result that proves the power of the trend triggered by the Vertical Forest, the growing attention to urban forestry also in the field of high-rise construction and the need to integrate portions of nature as an essential element of the architecture.
The Oasia Hotel Downtown has been defined as a "tropical tower" in the urban jungle of concrete, due to the presence of plants typical of tropical vegetation integrated into the metal façade of the skyscraper.
The CTBUH Awards aim to distinguish the skyscrapers and urban environment and reward projects that give a fundamental contribution to high-rise buildings also in terms of sustainability and innovation, projects that enhance the cities and the life quality of their inhabitants.
http://www.floornature.it/best-tall-building-worldwide-2018-e-oasia-hotel-downtown-13820/