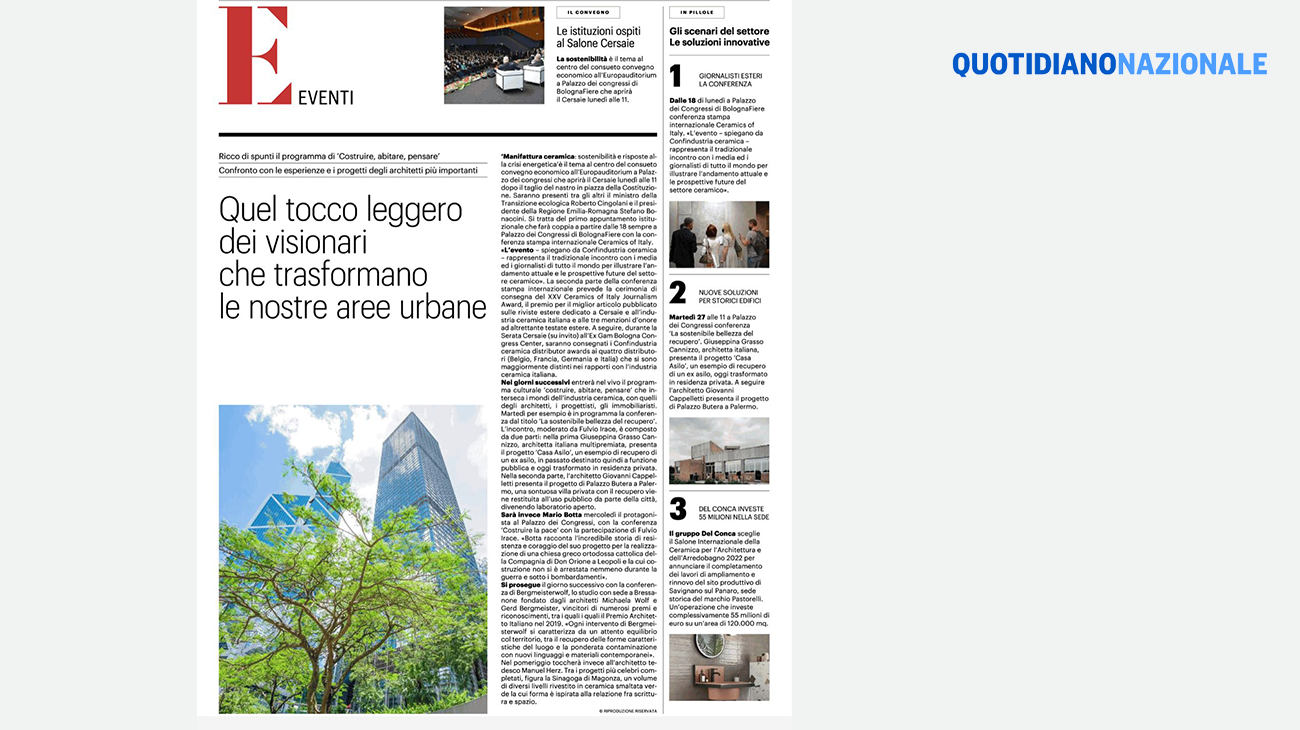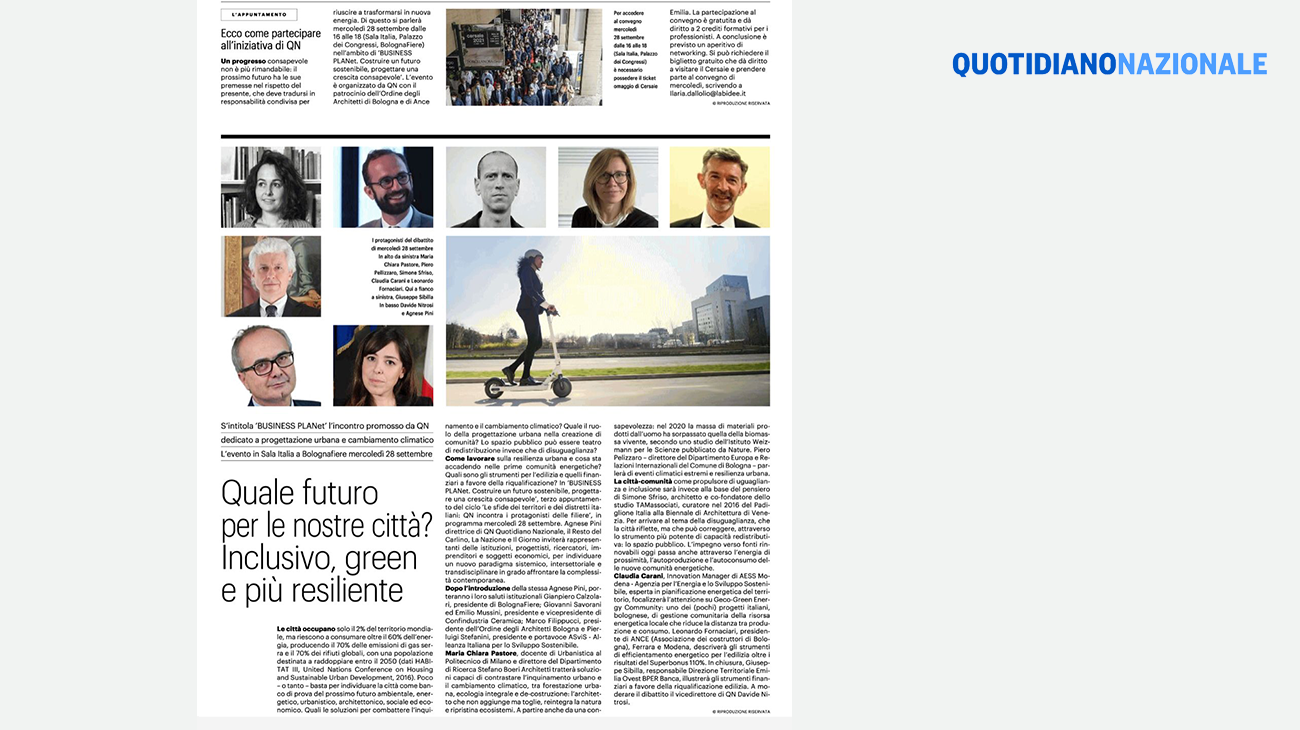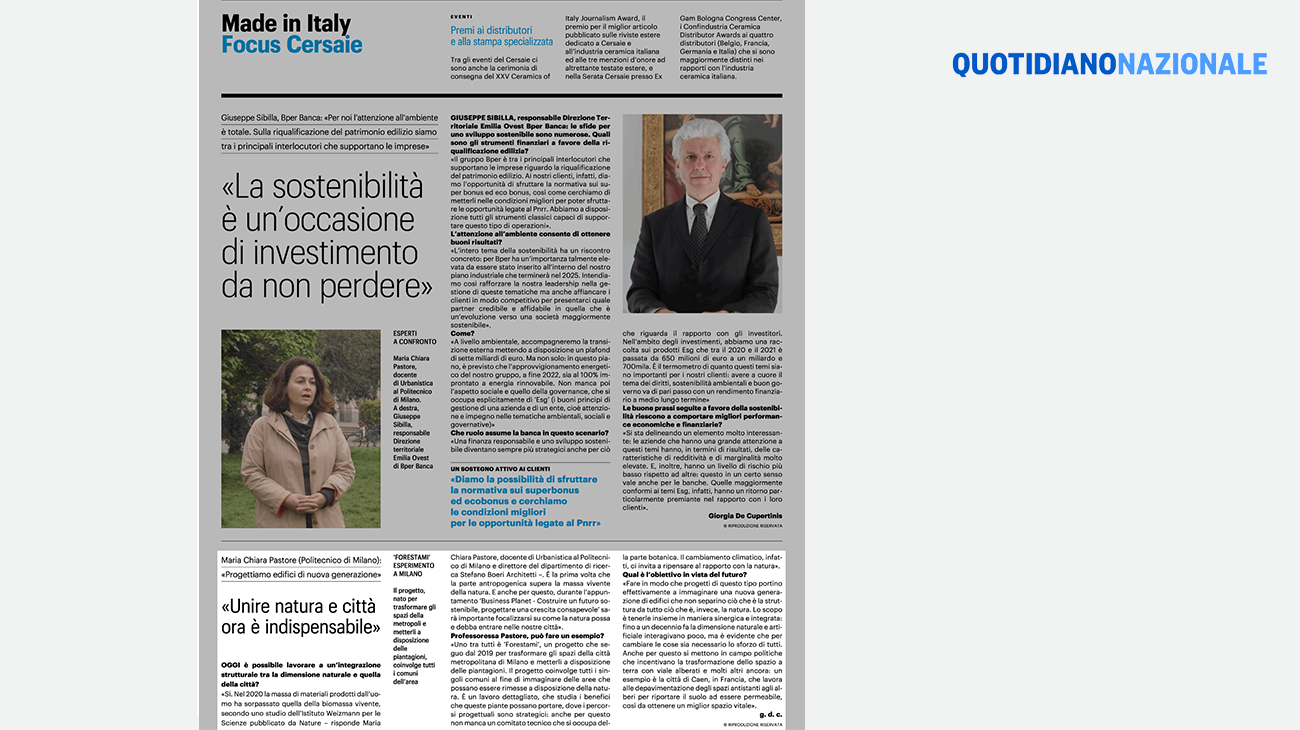 In Quotidiano Nazionale, a periodical that includes Il Giorno, Il Resto del Carlino and La Nazione, a special section is dedicated to CERSAIE, the International Exhibition of Ceramic Tiles for Architecture taking place in Bologna from 26 to 30 September.
The special section focuses on the main themes and events of the exhibition, including, on 28 September, the third appointment of the cycle "The challenges of Italian territories and districts", where Maria Chiara Pastore, Professor of Urban Planning at the Milan Polytechnic and Director of the Stefano Boeri Architetti Research Department, will speak.
Arch. Pastore is also interviewed about the integration of nature in the city, a central theme in the work of Stefano Boeri Architetti.
To read the full articles
https://www.ilrestodelcarlino.it/bologna/economia/cersaie-incontro-1.8112784
https://www.quotidiano.net/economia/impreseitaliane/unire-natura-e-citta-ora-e-indispensabile-1.8116766