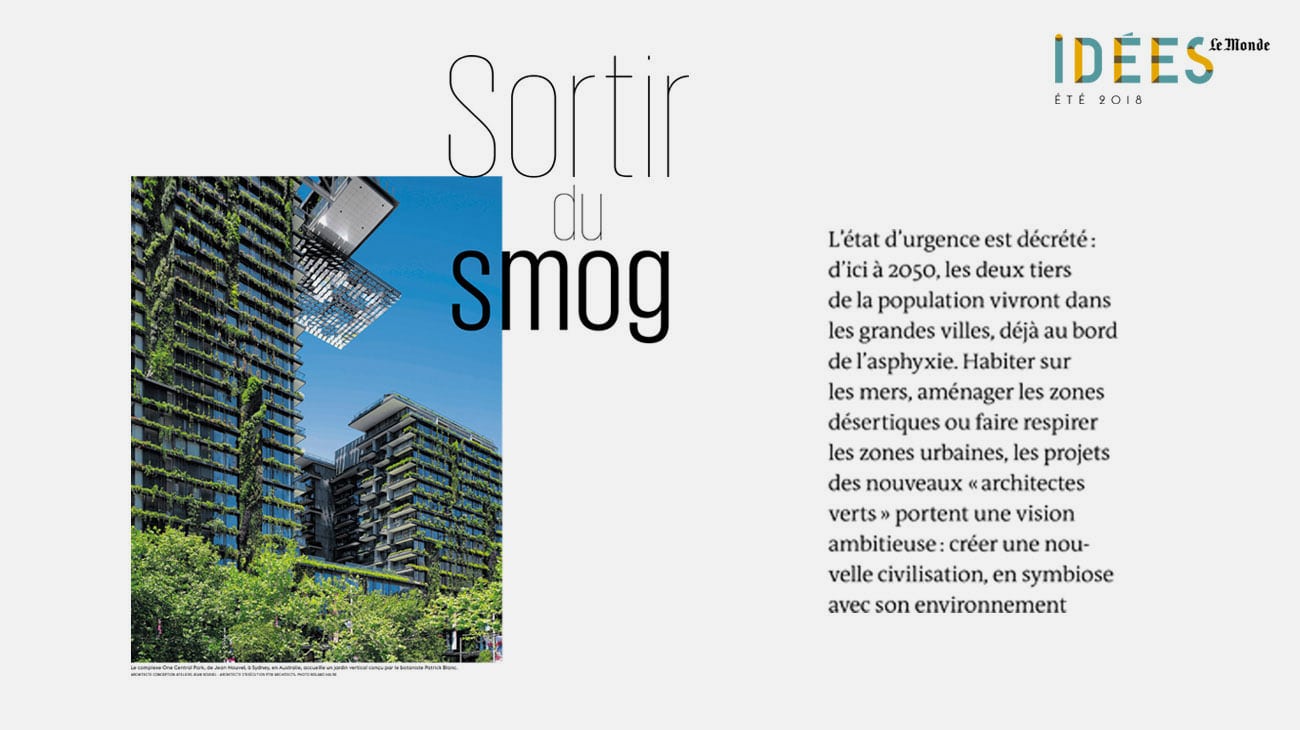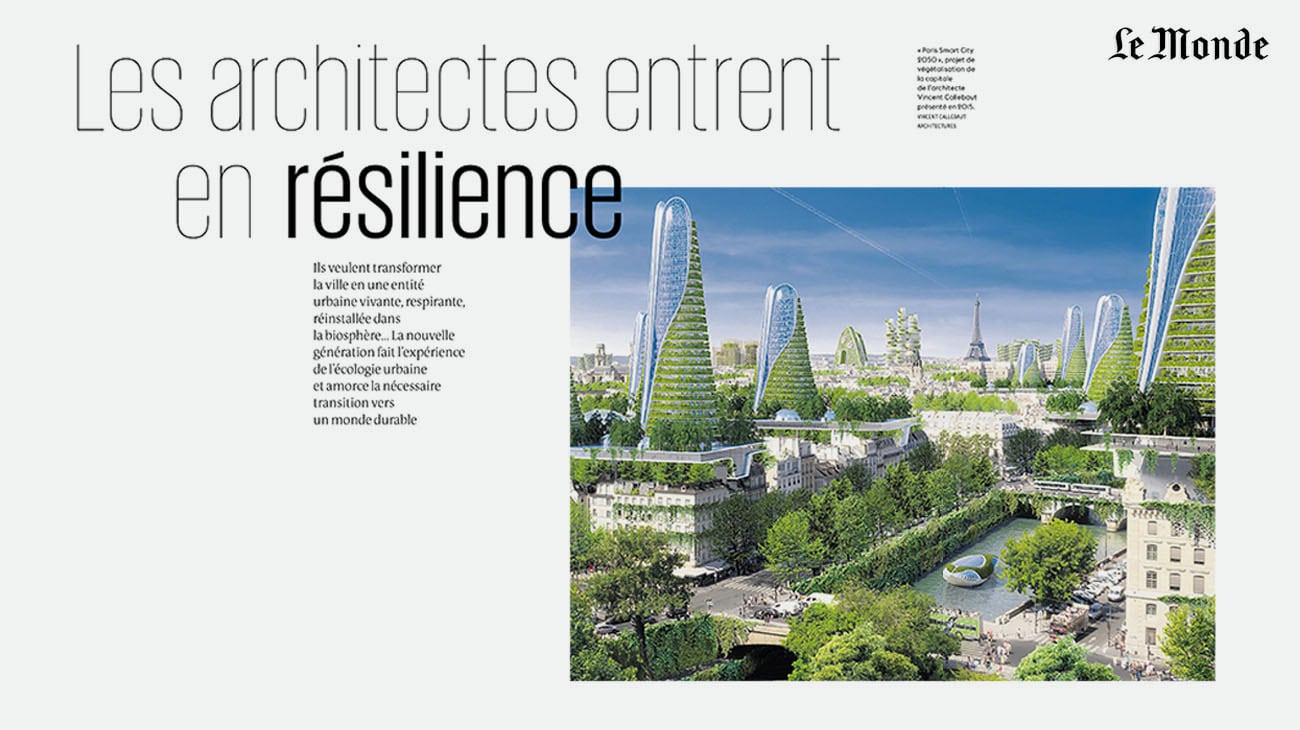 A feature article by Le Monde that describes the state of emergency of contemporary cities whre two thirds of the world population is going to live by 2050.
It is estimated that life conditions are going to become more critical and urban population is going to live in an hostile environment that could threaten its own survival.
Contemporary architects ambitious vision, that deals with solutions that make climate and environmental conditions better, becomes a collective hope. Living on water, in the desert or just allowing metropolitan areas to breathe again and their inhabitants to live in touch with nature and not adopting living ways that go against the environment.
New generations are going to experiment cities that are living entities, that breathe and that are part of a bigger ecosystem, a planetary one where a new urban ecology originates that is going to grant a transition to the future.
These new architects feel responsible for the future developlment of cities, worry for climate change, consider the importance of vegetation in the urban habitat, support the use of renewable energies because know that resilient cities could host a "new civilisation" perfectly aware of the symbiosis between men and environment.
The new buildings should work like a tree: relasing oxygen, absorbing polluting dusts, cleaning air and producing energy.
They are called "treescapers" and the vision for the future is to have cities that are "forests of treescapers" and that can work as living entities that breathe and that are perfectly located inside the biosphere.
Exactly like Milan Vertical Forest, by Boeri Studio, where Stefano Boeri brings on two towers, respectively 110 and 76 meters high, the same vegetation you will have in a wood of two hectares of surface.