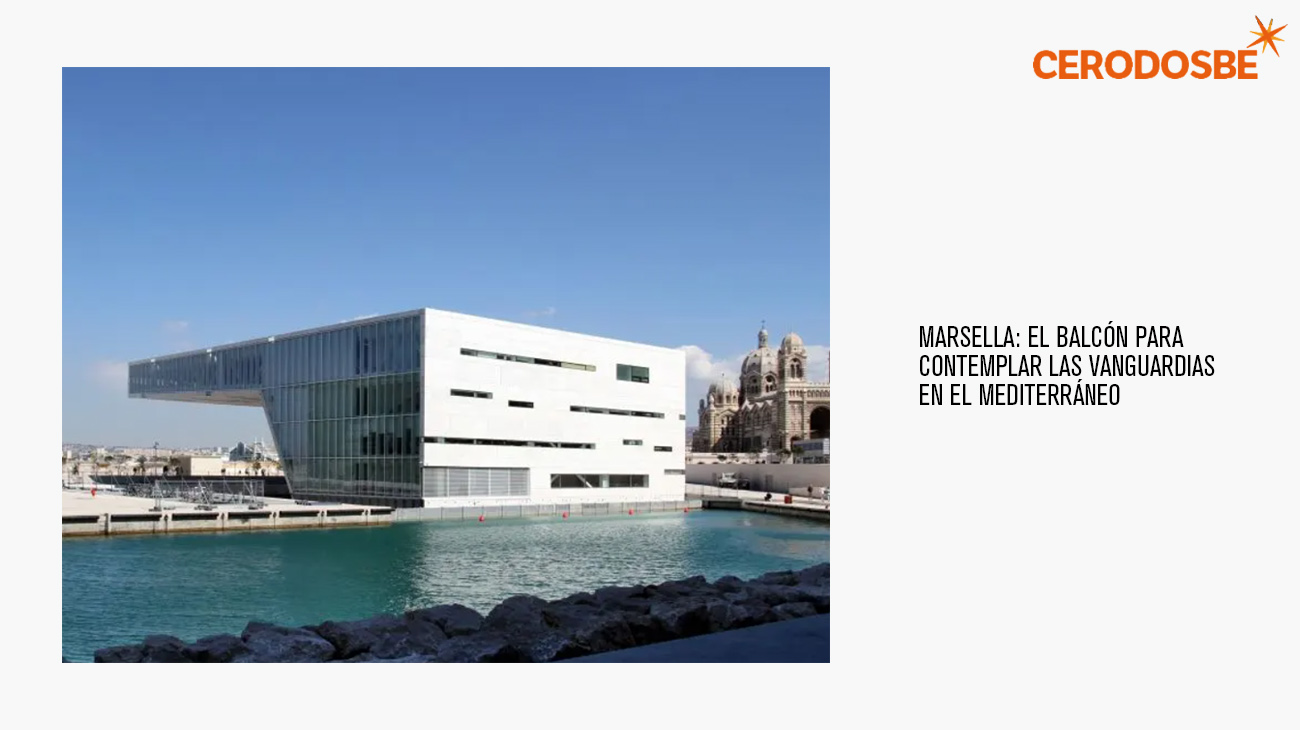 On Cerodosbe – digital economy and Spanish tourism portal – a presentation of the city of Marseille as "a balcony from which to contemplate the avant-garde in the Mediterranean". An excursus on the architectures present in the French city, including the project of the Villa Mediterrnaée conceived by Stefano Boeri Architetti. A place of interaction between the different identities that come from the sea. The building stands on the coast near the port with the promontory of La Tourette behind it and rises from a square of water that penetrates the quay, symbolizing the deep bond with the sea and which is only visible once having entered the building.
Seen from the promontory the building seems to rise up from an island while when viewed from the sea it gives the impression of resting on the mainland. The shape of the architecture is characterized by an imposing 36 metre overhang that in addition to overlooking the square seems to want to extend its projection over the breakwater. However, the Villa Méditerranée is not trying to overcome the sea but rather to envelope it as revealed by the longitudinal section which demonstrates the existence of two underground levels.
In the article a broad view of Marseille and its varied catalogue of works signed by major architectural firms, from Zaha Hadid to Norman Foster, from Kengo Kuma to 5+1AA, in a collection started with a project by la Cité Radieuses by Le Corbusier, in the middle of the last century.
To discover all the projects, consult the link: https://www.cerodosbe.com/es/destinos/marsella-arquitectura-vanguardias-en-el-mediterraneo_20070462_102.html